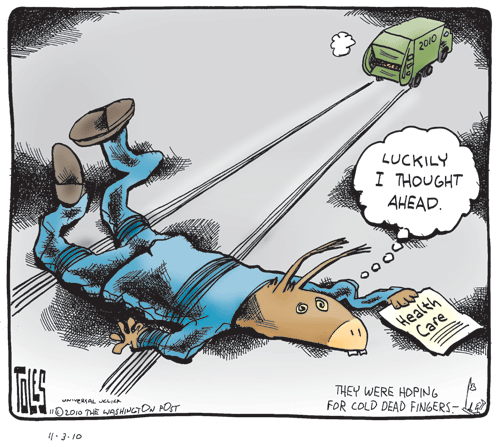 And Tim Heffernan at Esquire reports an opening salvo in the 2012 elections, goddess save us:
… Ralph Nader. Yep, that Ralph Nader. Ol' Seatbelts was speaking to Fox about New York mayor Mike Bloomberg yesterday and had this to say:
__
I see a looming giant on the horizon for 2012… you better try to get an interview with him because if he runs, it is not only a three-way race, he's going to blow the whole two-party system apart.
__
This being Nader, the most inept reader of the American political wind, I'd laugh… if Bloomberg himself hadn't said on Monday that a third-party president, in his opinion, would be more effective than any given Democrat or Republican. Was he talking about himself? I don't think so. I think he's talking to potential third-party or moderate Republican candidates — and I think he's telling them that his door and his wallet are open. More on this later this week. But I think it's the story to watch over the coming year.
Discuss.