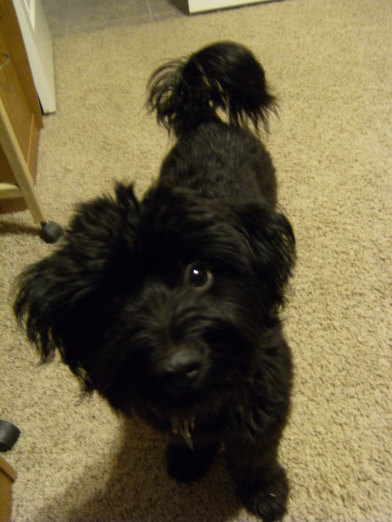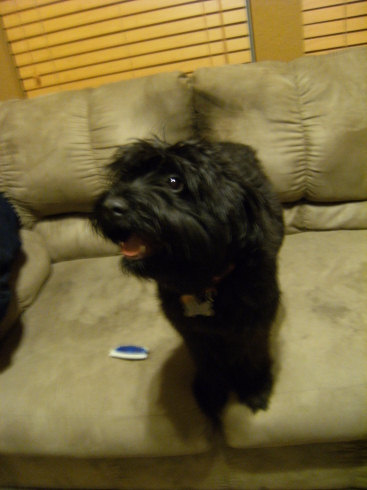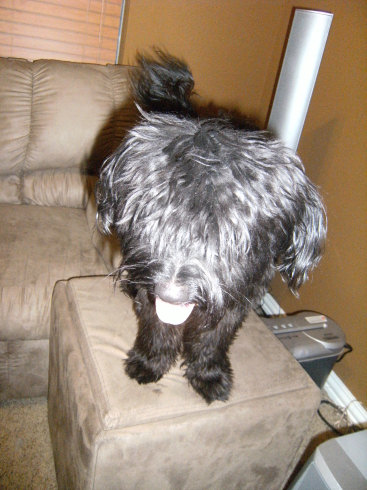 From commentor Tabor:
I found Ozy(mandias) in a shelter after a few months of looking for a dog. He stood on his hind legs and walked to me, and I knew he was the one. He had been dropped off by his previous owners because he was "too expensive" for them.
__
His presence alone is worth much more than any cost to take care of him. He's at the door waiting for me when I come home from work (or anywhere else) ready to lavish me with attention. When I read in my recliner he stretches out and sleeps between my legs, with his head over one of my calves. When I am on the treadmill, he sits at the door and watches me tread away. He even joins me on the sofa to read the paper. As I type this, he is a foot away, chewing on a bone on the floor. I have gained a companion, a friend, and unquestioning love.
__
Adopting Ozy was a great decision. I am much better for it.