The girls are focused like a laser on some chew toys: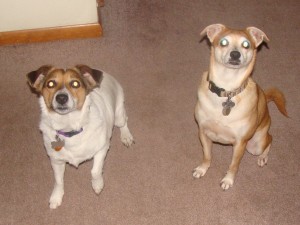 ZOMG LAZERS! PEW PEW PEW!
Speaking of pew pew, anyone still playing warcrack? I'm thinking I might reactivate just to Cataclysm
">get the Cataclysm Experience. Also, as a reminder, if you order your Christmas gifts through Amazon, click through to amazon through the link in the side column to the right and this website gets a commission.