So, this happened last month: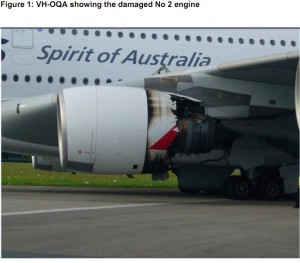 which caused bad things to happen, like this: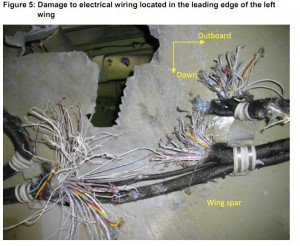 and the largest passenger jet in the world didn't work so well after that:
The flight crew recalled the following systems warnings on the ECAM after the failure of the No 2 engine:
• engines No 1 and 4 operating in a degraded mode
• GREEN6 hydraulic system – low system pressure and low fluid level
• YELLOW7 hydraulic system – engine No 4 pump errors
• failure of the alternating current (AC) electrical No 1 and 2 bus systems
• flight controls operating in alternate law
• wing slats inoperative
• flight controls – ailerons partial control only
• flight controls – reduced spoiler control
• landing gear control and indicator warnings
• multiple brake system messages
• engine anti-ice and air data sensor messages
• multiple fuel system messages, including a fuel jettison fault
• centre of gravity messages
• autothrust and autoland inoperative
• No 1 engine generator drive disconnected
• left wing pneumatic bleed leaks
• avionics system overheat.
Yet the crew kept its cool for an hour while circling around trying to figure out if they could even land the plane. Because the fuel dumping system was broken, they had to land weighing 50 tons over maximum landing weight. The brakes heated to over 900 degrees C, but they stopped the thing 150 meters from the end of the runway. (That's 50 meters more leeway than the flight computer calculated).
The moral of the story is simple: Qantas never crashes.
(Here's the report)