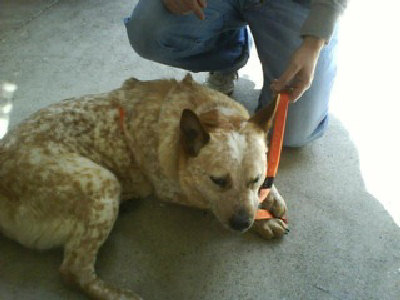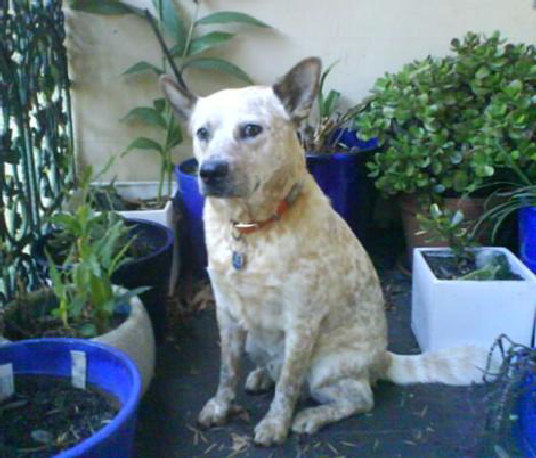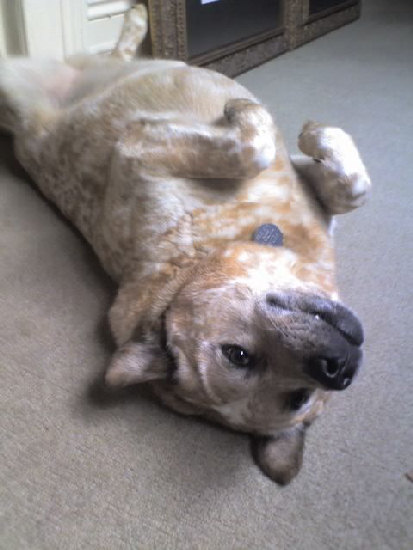 From commentor TattooSydney:
The first I knew about Pedro was when I got a call from my husband out of the blue asking whether we could get a dog. I said yes, and foolishly asked what kind of dogs we should look at, only to be told "He's a red cattle dog. I'll send you a photo. I'm going to fill in the papers now."
__
Pedro came from the rescue shelter pre-trained, devoted and badly damaged in his little doggy head. With us, he has always been the sweetest and cleverest and doggiest of dogs. However, as we discovered, he had (and has) serious fear issues with anyone else (although only if we are there). Worse, when frightened his immediate response is attack, man or dog, to protect us.
__
We floundered for a while through trainers hopeless and without hope – one got bitten, two said we should just put him down because he would always be a risk to us and other people. We resorted to training him by instinct and Patricia McConnell, with pretty good success. We finally found a good vet who has helped us turn him into a fairly normal dog who can go for a walk without killing (or even barking at) anything, quite likes going to the vet (they stuff him silly with treats) and even (a significant breakthrough) lets other dogs sniff his bottom.
__
He's still a dog just for me, hubby and our flatmate, kept separate from other people all the time, but he's my best friend and I wouldn't swap him for another dog and all the money in the world.
__
I have attached that first photo and my favourite Pedro photos – him at his most cuddly.