Speaking of the right-wing's love for autocratic strong men, here's a homoerotic Red State centerfold of Vladimir Putin, contrasting Vlad's manliness with Obama's lack threof (h/t reader C):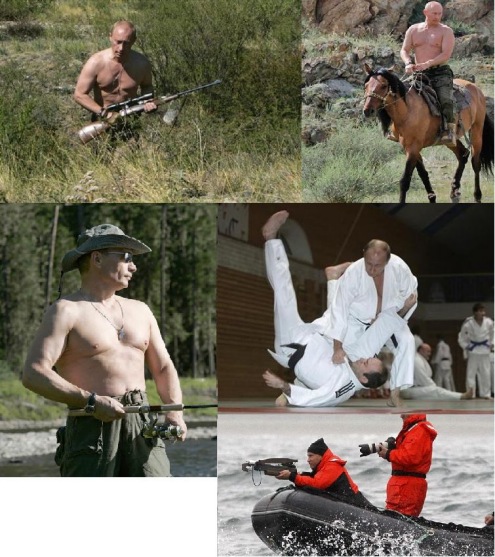 This is the part of the conservative mind that I just can't wrap my head around: the desire to get fucked by their political leaders. It's not specifically a gay thing (though it does seem to be an awful lot of the time) — here's NRO women mooning over Dick Cheney and Mark Steyn, and you all know about starbursts.
I don't get this and I don't think I ever will.