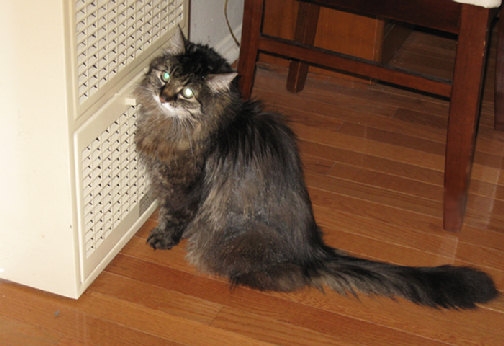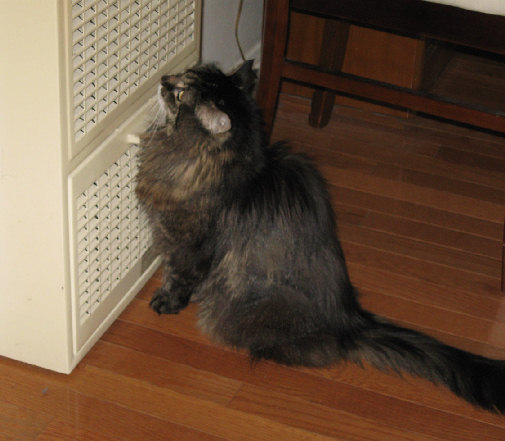 __
__
Commentor Mary G. missed my original post with her cat Sophie, so I offered another chance if she sent new pictures:
Here are a couple of pictures of her favorite winter location, right in front of the wall heater. We had record heat – 84 degrees! – Sunday and she was still upset that I wouldn't turn it on.
***********
(I'll admit I may be prejudiced, because Sophie is a dead ringer for our cat The Demon Kishkan, in attitude as well as appearance.)
Incidentally, I'm down to only a dozen more Happy Tales… not to whinge, much, but this would be a great time to send me your pics'n'stories at [email protected] (or click on my name near the top of the right-hand column).