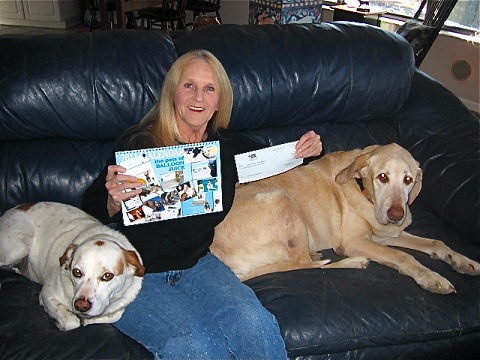 Evelyn From Charlies Angels passes along a thank you note:
I would like to take this opportunity to thank the Balloon Juice community for another generous donation to Charlie's Angels Animal Rescue in Brevard, NC. With this last check, over $3,000 has been given to CAAR to help the animals. The 2011 calendar has really helped increase the money received and we would like to thank all who sent pictures of their own pets to make this such a huge success. As of today, we have saved 405 animals since Jan. 1, 2010. Without your support and compassion, this would not have been possible. So please keep buying Balloon Juice and Charlie's Angels products from the store and help us help the animals.

Evelyn Bridges
Charlie's Angels Animal Rescue
Follow us on FaceBook: http://www.facebook.com/pages/Charlies-Angels-Animal-Rescue/314155757576
In addition to this, they should be receiving another $3,000.00 from all of our sales of holiday items and Calendars (which are still on sale, btw- it is not too late!). Because they run such a lean operation, every purchase you make really does go a long way towards helping these animals. So, thanks, guys.
And a special thanks to Laura W., who really was the brains and the motivating spirit behind the store and has spent hundreds of hours on this stuff, as well as Ahab and several others who have done lots to help. I'm just the pitch man and have the easy and fun job.