Warm fuzzies, and pet humiliation, for your viewing pleasure:
__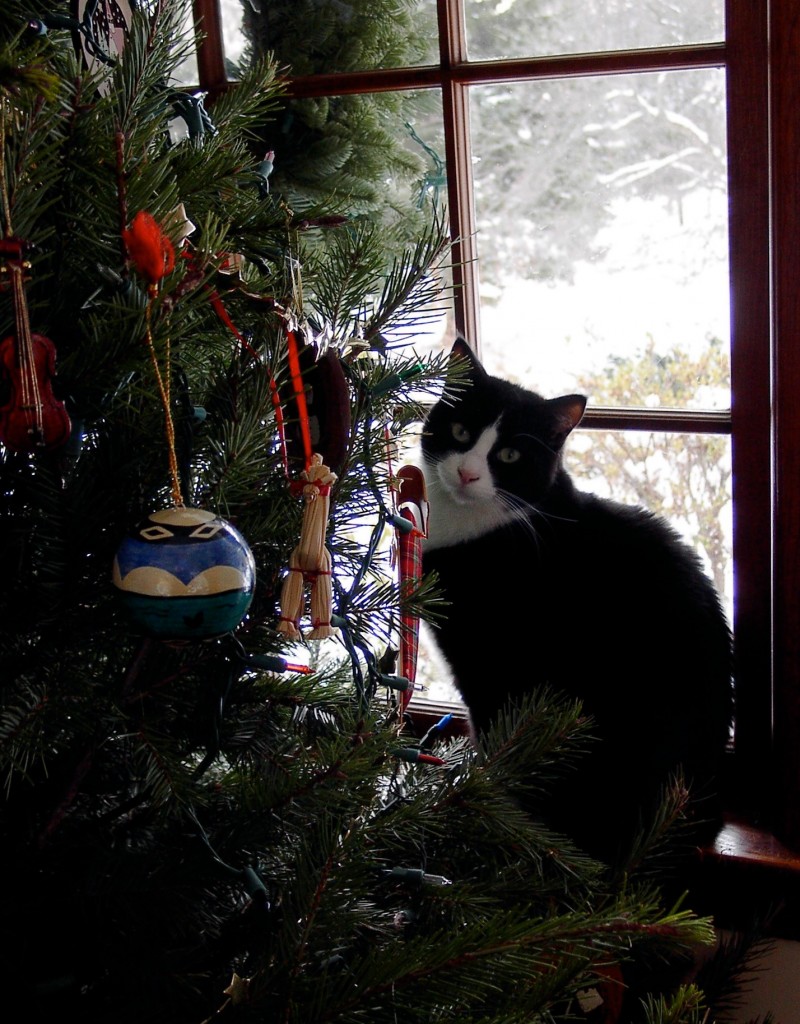 From commentor Richard R:
If by "babies" you mean cats and dogs, here's Ingo.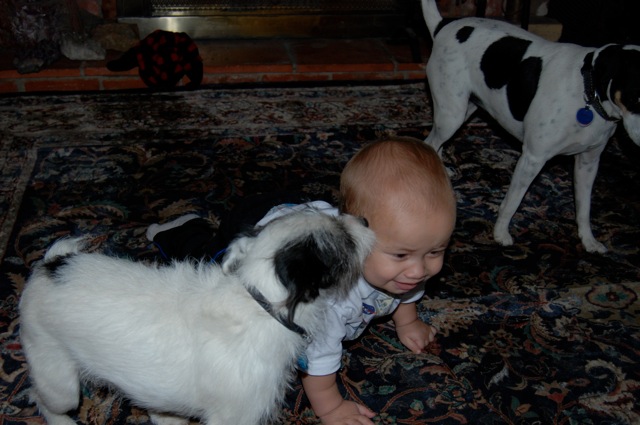 From commentor Abo Gato:
A photo of the JRTs and their new pet, our "accidental" grandson.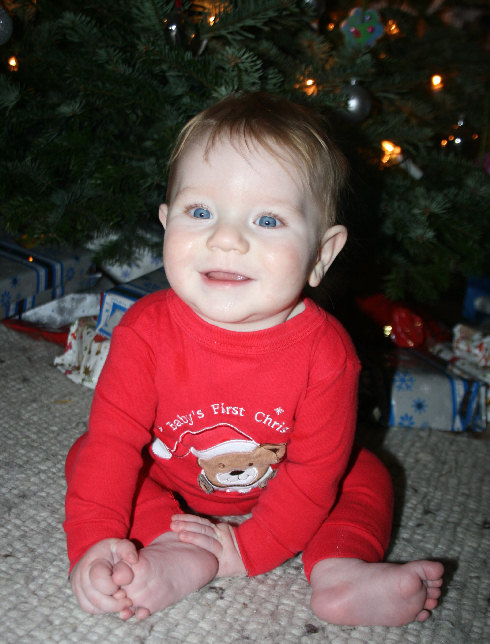 From commentor Yelli:
In case you meant human babies instead of the typical Balloon Juice "doggie" babies…here is my addition! This is Harlan and it is his 6 month birthday today!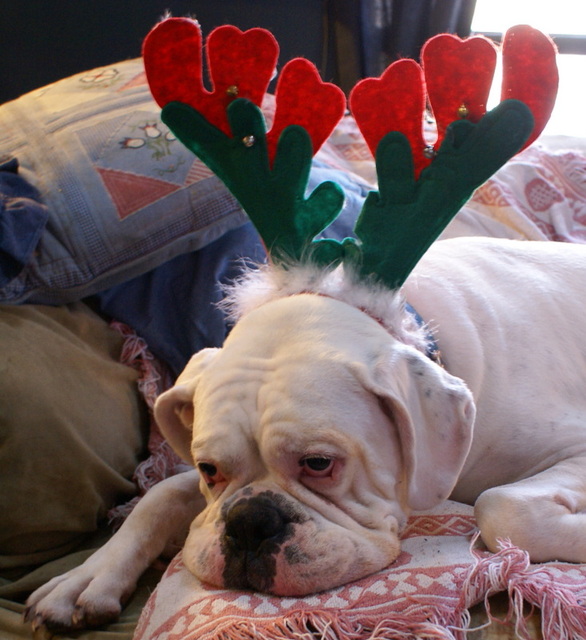 … and a link from LittleBritDifferent, at Critters by Britty:
Cueball is sad because he didn't get any presents to open on Christmas Morning, he forgets however that the reason he does not have any presents to open is because he stole them all out of the shopping bags while I was getting more things from the car.
FYWP only lets me put four 'images' per post, so y'all will have to wait until later for more. I'm going out for Chinese with the Spousal Unit now, which is an important part of our Christmas traditions…