This has not been the happiest holiday weekend for some Balloon Juice correspondents…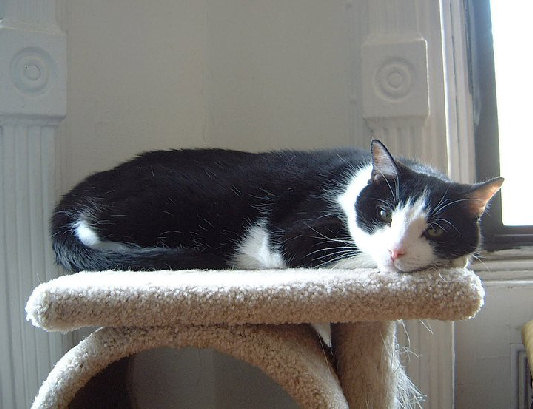 From commentor Bklyn Sarah:
Our brave and beautiful Max died on Christmas day. He'd been failing for a while, but took a sharp turn for the worse last week. My SO stayed with him and I went to my dad's for the holiday, but I came home early when it sounded like he was getting worse. We took him to an emergency vet hospital here in Brooklyn, and he died in my arms, very peacefully. There is a huge empty place on my bed that will never be filled. I don't believe in god, but I believe that Max is in kitty heaven, hunting mice and playing with his best pal Louie, who left us a few years back. RIP, Maxie. You were a good cat.
***********
And a note from commentor GrammyPat, whose beloved Li'l Buddy got featured here a while back:
Thank you for posting about Li'l Buddy last month… the outpouring of goodwill from the BJ community were helpful and sustaining.
__
He passed this morning in my/our bed and I am inconsolable with grief. I've been bawling all day and expect to break down into tears regularly for the next few weeks as I mourn the death of this remarkable creature. I will miss him beyond words and all reason. My life, my soul, my bed will all be a lot colder and emptier now that my Pun' kin of these many years has finally gone.
__
Nonetheless, he died as he lived: calmly, with dignity, and without drama. He simply faded away (with that tongue sticking out) and I've buried him in the "Hill Country" of central Texas. If there is a canine afterlife, I can only hope that he is now joyfully running at top speed on all fours, that he is surrounded by all the different foods that he could possibly want, and that he gives and receives as much love as his big ol' heart deserves.
__
RIP, Li'l Buddy. Thank you for bringing such joy to my life…You will be missed.
************
(Be back soon, I'm gonna go give my guys some extra attention. And maybe a cookie, too.)