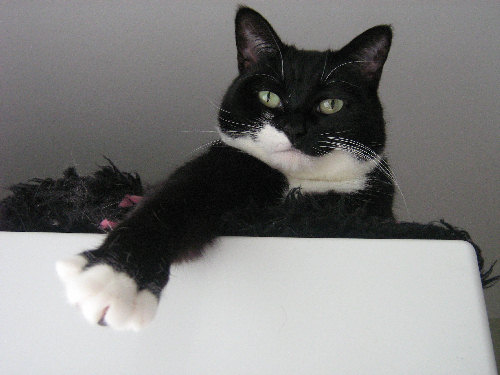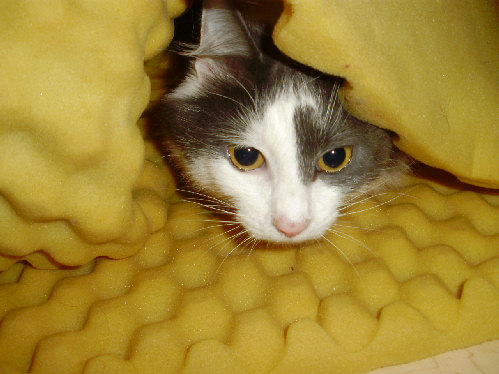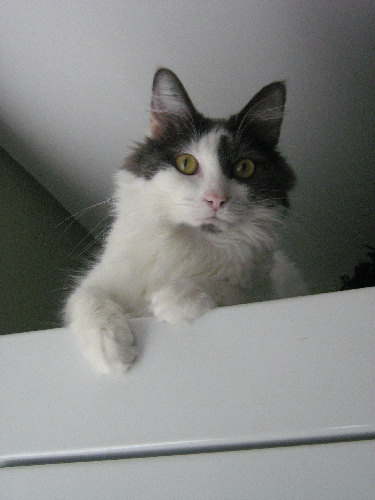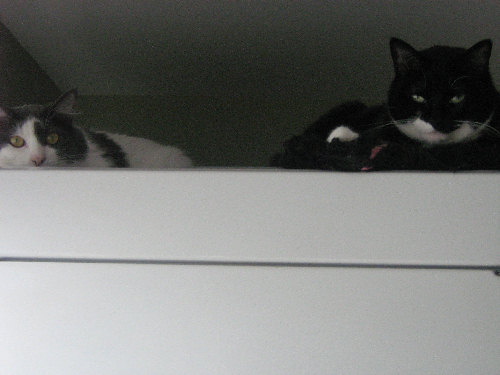 From commentor Nikolita:
I've enclosed a few pictures of my cats, Cat (black and white) and Tac (white and grey). Cat (female) is 8 years old, and Tac (male) is almost 3.
__
Cat is quite the prissy diva. She's the first cat I've ever owned, so she's my baby and I love her to bits, but she's got her head stuck way too far up her own ass sometimes. Tac is forever chasing her and trying to play with her, and she just wants nothing to do with him. Once in awhile you can catch them together, like up on the dryer or on the couch at the same time, but those times are few and far in between.