I really like the idea of Politifact fact-checking politicians, but now they are really going in over their head: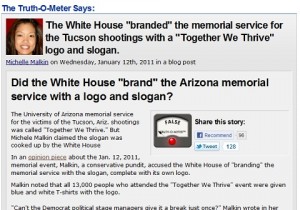 They are going to need to hire about 1,000 new researchers if they are going to start fact-checking wingnut blogs and even make a dent. Half those researchers could work nonstop fact-checking just Malkin and Hot Air. Although, in fairness, it's probably an easier task than doing the same to Fred Hiatt's op-ed page at the Washington post.
Allah help Politifact if they ever stumble across Townhall.