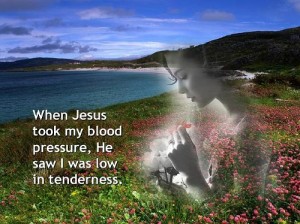 A friend sent this piece on global warming denier, amateur scientist and state representative, Mike Beard:
He lectured his colleagues on global warming. He told the committee members that the planet's troposphere over the tropics was not warming. He is not afraid of CO2 and he's not afraid of coal. […] Beard believes that "God is not capricious. He's given us a creation that is dynamically stable. We are not going to run out of anything."
I'm no biblical scholar, but if there's another word in the Bible that fits God better than "capricious", I don't know what it is. And if God isn't "capricious", then maybe he just enjoys fucking humanity in the ass with his big old God cock every other Thursday right after he ties one on at the corner bar.
Setting aside the sex habits of our Heavenly Father, the fact remains that the troposphere is warming, and the precipitation that we're having can be tied back to global warming, no matter what some cow state Bible banger "believes".
Update: More Jesus, MD images here.