Tunch is on a diet because he, like his owner, is a disgusting fatbody on his way to an early grave if he does not lose some weight. As such, his favorite new perch is in the doorway to my office, so he can get a running start down the hallway and bitch at me from the kitchen if I so much as move: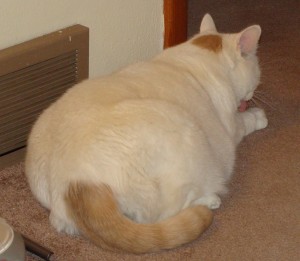 Wouldn't want to miss out on the possibility that I might feed him. Here he is looking quite pissed off at me because I am in the kitchen, but I am not giving him any food: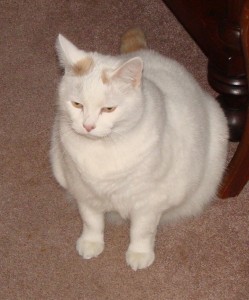 There is murderous intent in those eyes.