Scenes from the class struggle (that's what this is, isn't it?) via reader J.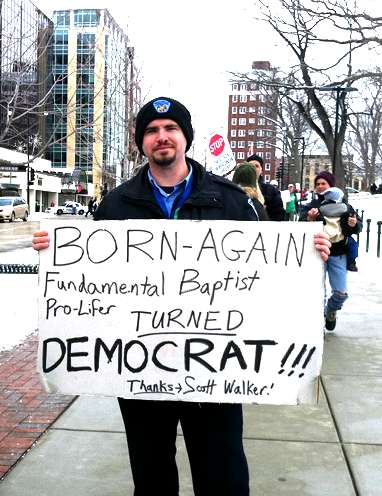 There's not a reason in the world a pro-life Baptist shouldn't be a Democrat. We offer policies that reduce the number of unwanted pregnancies, all Republicans offer is legalistic shell-games and fatwas against doctors. We want to keep the government out of their place of worship, Republicans want to turn their religion into a political action committee. And I don't need to tell you where the two parties stand on social justice, which is the actual focus of the Gospels.
If Jesus were alive, he wouldn't be taking calls from David Koch.