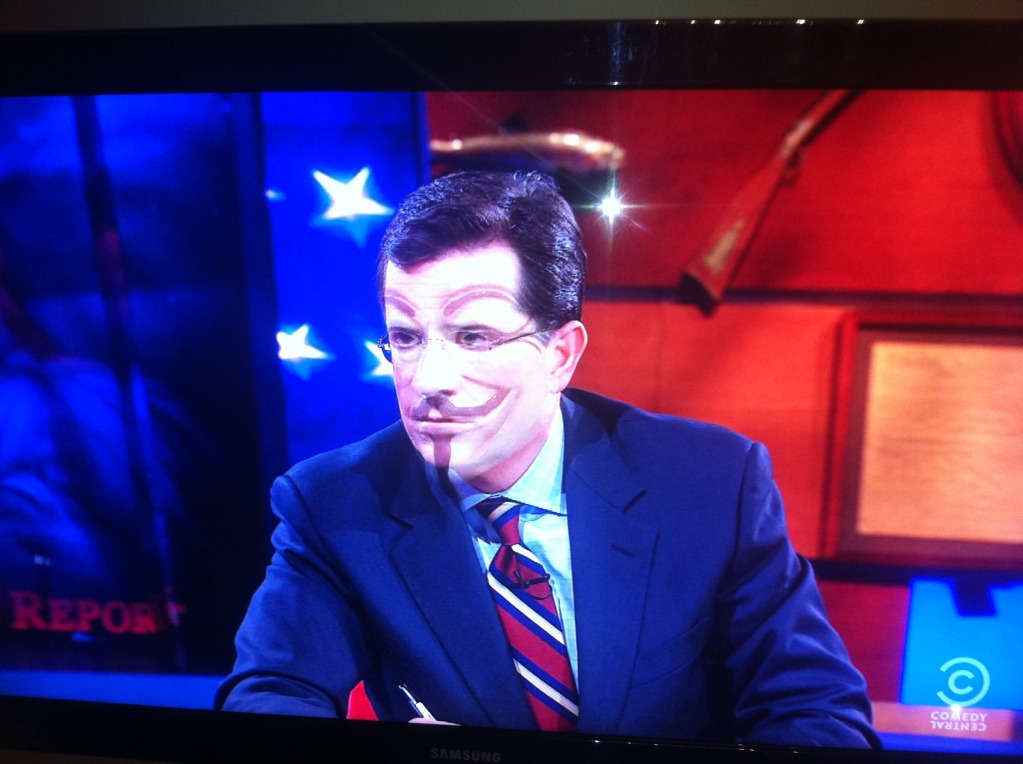 __
Thurday night's Colbert Nation included a section titled "Corporate Hacker Tries to Take Down Wikileaks". As Adrian Chen described the results in WonketteGawker:
Anonymous has attracted plenty of attention from all sorts of news organizations; but their recent pro-Wikileaks hack attacks have finally landed them on the most important show in all of television: "The Colbert Report." Colbert dug into the twisted saga of Anonymous vs. the security firm HBgary, which ended with HBGary employees' inboxes spilled all over the web. Colbert at his geekiest, and good press for Anonymous—here's a rare mainstream outlet portraying them in almost heroic light, compared with usual darkness
If you click on the WonketteGawker link, you can watch the full 3:30min clip (Adrian Chen being a paid professional blogger with actual tech skills) without running the risk of seeing a subsequent guest appearance by… let's say Mike Huckabee. (Nobody wants to be exposed to Mike Huckabee without advance warning.) But you won't see the image that appears at the top of this post, which flashed on the screen for a fraction of a second during Colbert's interview with a certain guest (not Mike Huckabee) discussing the ethics of the HBGary/BoA/Wikileaks meshugess.
I don't know whether this was an OMGtehanonymoushaxxors moment, or (more likely) Colbert funning with his audience, witting and otherwise. But I do know that this represents some kind of 11th-dimensional Escherian level of pure undiluted Meta, next to which Inception looks like a couple of freshmen stoners…