As you can see from the pictures, Richie is a dog (I think a Shih-Tzu and Lhasa Apso mix) with a LOT of character! In October 2007, I adopted Richie from Small Dog Rescue of Princeton, NJ. I was a single guy, looking for a small and loyal friend and Richie provided that. However, I am his 3rd owner (and he is only 8) and he spent several years at the shelter. The abuse he received prior to me has come out in small bursts and has been a very low cost of ownership, but unfortunately, with my fiancee now being pregnant, his jealousy has gotten out of control. Unfortunately, I am now in the position of trying to find a new home for this incredible dog. I know I can always bring him back to the shelter, but he would do so much better with a caring owner who can give him the love and attention he deserves.
__
While he is generally calm and relaxed with me, and would be great with a single older owner, Richie does not share well and would probably have accidents (and potentially nipping) if he had to share a home with another dog or small children.
__
This is a very sweet, mistreated dog in need of a new home and if any of your readers live in the New York City area and are looking for a companion, they should feel free to email me at [email protected] to discuss meeting Richie and seeing if they'd be friends. For the right owner, I'd be willing to help with the cost of caring for Richie.
__
Any thoughts or help is greatly appreciated.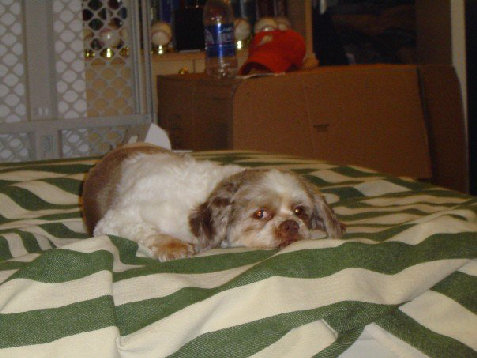 (Reposted from yesterday because I think the little guy got overlooked in the crush — AL)