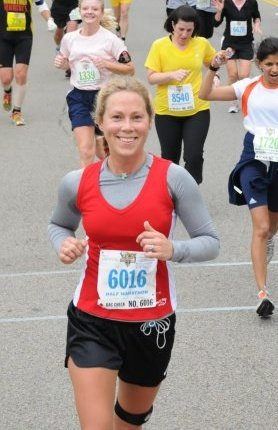 My sister is running in the Pittsburgh marathon for the organization Girls on the Run of Magee-Womens Hospital, which is a life-changing, non-profit prevention program for girls in the 3rd through 8th grades. Their mission is "to educate and prepare girls for a lifetime of self-respect and healthy living." If you have some spare scratch and would care to sponsor her, you can click here.
Additionally, she is doing the Bike MS Escape to the Lake- 150 mile Bike Ride to raise awareness for MS. If you would like to sponsor her for that, you can click here.
And for those of you wondering what I look like, I look like her, except I am male, you need to add a SHITLOAD of weight, and a scowl. Also, there are no pictures of me running in existence. Oh yeah, I wear glasses, too. I gave up on the contacts a couple years back thinking what's another torpedo in a sinking ship.
Thanks for all of you who supported her last year and will again this year. These are good causes.