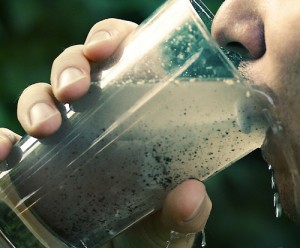 The new teahadist Governor of PA has released his budget, and it basically decimates the Pitt and Penn State budget, cuts funding for poison control, environmental regulation, "regional cancer institutes, poison control centers and programs for people with diabetes, lupus and epilepsy." It includes this gem:
And in his speech, Mr. Corbett reiterated his opposition to taxing the gas that comes from the Marcellus Shale, saying the state should try to make itself the center of the drilling boom for Marcellus and the underlying Utica Shale.
That is how John Galt would want it. Let the producers produce without penalty, and those with cancer, diabetes, lupus, and epilepsy will just have to pull themselves up by their bootstraps.
Later on, long after Mr. Corbett is a well paid member of the board for one of the gas conglomerates, some other poor bastard can try to figure out how to come up with a way to clean up the poisoned watershed and the billions of dollars in unfunded clean-up that will no doubt be necessary after the natural gas firms drill for a decade with no one enforcing any environmental regulations (and that isn't hyperbole, btw). And then we can all shrug our shoulders and say no one could have predicted.
On the other hand, I'm sure Reason magazine will have an awesome free market solution for the clean-up by then. Maybe they will even have a snazzy youtube video with the Fonz!