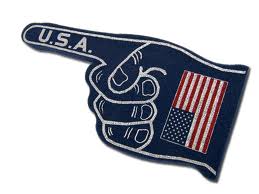 I love the smell of cordite in the morning:
American and European forces began a broad campaign of strikes against the government of Col. Muammar el-Qaddafi on Saturday, unleashing warplanes and missiles in the first round of the largest international military intervention in the Arab world since the invasion of Iraq, the Pentagon said.

Pentagon and NATO officials detailed a mission designed to impose a United Nations-sanctioned no-fly zone and keep Mr. Qaddafi from using airpower against beleaguered rebel forces in the east. While the overall effort was portrayed as mostly being led by France and Britain, the Pentagon said that American forces dominated an effort to knock out Libya's air-defense systems.

In a briefing Saturday afternoon, Vice Adm. William Gortney told reporters that about 110 Tomahawk missiles, fired from American warships and submarines and one British submarine struck 20 air-defense targets around Tripoli, the capital, and the western city of Misurata. He said the strikes were against longer-range air defense missiles as well as early warning radar sites and main command-and-control communication centers.

President Obama, speaking during a visit to Brazil, reiterated promises that no American ground forces would be used. "I am deeply aware of the risks of any military action, no matter what limits we place on it," he said. "I want the American people to know that the use of force is not our first choice, and it's not a choice that I make lightly. But we can't stand idly by when a tyrant tells his people that there will be no mercy."
Remember though, this is just an Arab League action and there is no way the US will become one of the lead actors in this war. No way. When I said that the UN resolution would lead to heavy American involvement, I was assured by commenters who told me that suggesting otherwise means I am impervious to facts and reason and an unflinching idiot like David Horowitz.
Apparently, we are now in the Arab League.