Blogging  in haste whilst waiting out the sprout's martial arts class, this from the ACLU blog seems an excruciatingly appropriate follow up to ABL's post below:
On December 23, 2010, [Bei Bei] Shuai, a 34-year-old pregnant woman who was suffering from a major depressive disorder, attempted to take her own life. Friends found her in time and persuaded her to get help. Six days later, Shuai underwent cesarean surgery and delivered a premature newborn girl who, tragically, died four days later.

__

On March 14, 2011, Shuai was arrested, jailed, and charged with murder and attempted feticide. Had Shuai, who is being represented by National Advocates for Pregnant Women and local attorneys, not been pregnant when she attempted suicide, she would not have been charged with any crime at all.
I'm fair gobsmacked with outrage and sorrow at this.
__
Full disclosure: this story strikes home personally — there is a history of depression and associated suicide on one side of my family, and the thought that someone enduring that particularly vicious illness being further tortured by the modern inquisition is just grotesque.  No one who has either suffered major depression, nor anyone who has loved someone thus afflicted would see the state of Indiana's actions as anything other than vicious.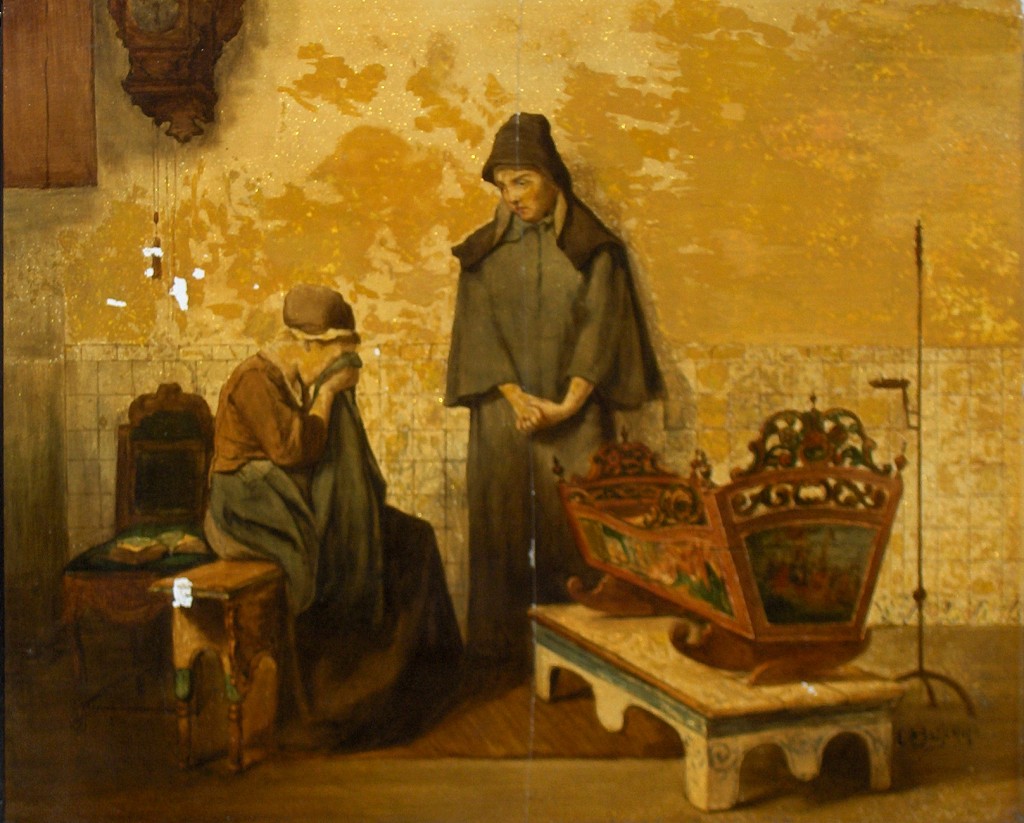 That this action is enmeshed in religious and political fanaticism and intolerance of views other than those of particular faiths and cults does not excuse the behavior.  The reverse, in fact.
__
Beyond my personal revulsion and rage at those who would so use a woman already mired in sorrow for their own ends,* the only thing I want to add in this brief piece is that the actions of the state here are part and parcel of a pattern of GOP lawless exercise of state power under the color of law.  Here's the ACLU blog again on the way Indiana prosecutors are abusing the criminal statutes at their disposal:
The state is misconstruing the criminal laws in this case in such a way that any pregnant woman could be prosecuted for doing (or attempting) anything that may put her health at risk, regardless of the outcome of her pregnancy.

__

That's right: according to the ways the laws are being applied here, the state of Indiana believes that any pregnant woman who smokes or lives with a smoker, who works long hours on her feet, who is overweight, who doesn't exercise, or who fails to get regular prenatal care, is a felon. And the list of ways these laws could be construed to unconstitutionally prosecute pregnant women goes on and on.
That is, as this report goes on to argue, in the view of the prosecution, women are not autonomous citizens.  They are wards of the state…and while I'm sure the earnest sex-phobic, women-denigrating apologists of the right (I'm looking at you, Ross Douthat) would argue that matters would never get this far, I don't see how the theory of the Indiana prosecution wouldn't stretch to cover the "reckless" behavior of any fertile, sexually active woman.
__
After all — if you don't know whether or not you are pregnant, how can you responsibly risk any potential fetus by injesting the demon rum or what have you.  If there is any woman, or any friend to any woman out there who thinks that the GOP can be trusted with their body, they need to think long and hard on the show trial of Bei Bei Shuai
Image:  Cate Bischop Sorrow, before 1928