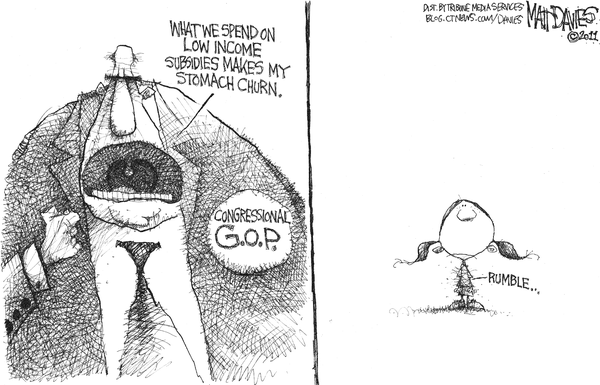 (Matt Davies via Gocomics.com)
__
On the "small blessings" front, Dave Weigel at Slate says that Glenn Beck's daily show on Fox will end sometime this year. (Because, some people say, why should Fox pay top dollar for the same crazy House Republicans relentless spout for free?)…
So, what are the leaky-eyed lunatics spluttering in your neighborhood tonight?