I only met Nina the other day, but she's another one of those rescues who helps to explain why people rescue dogs.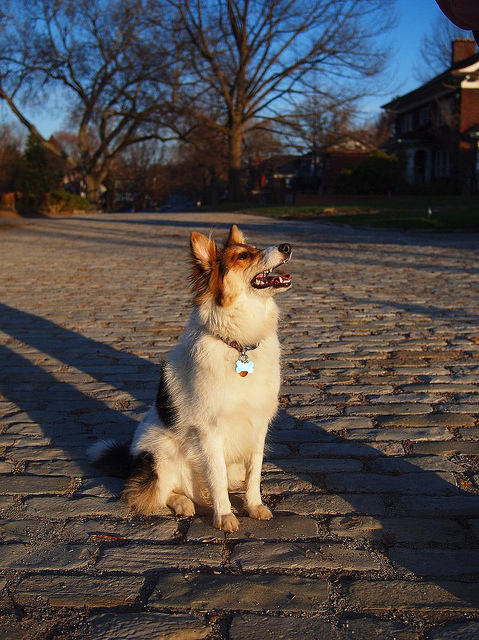 Nina is about four years old. Her owners, who were looking for a Collie/Border Collie mix, drove from Pittsburgh to a shelter in West Virginia as soon as she came up on PetFinder and, as you can see, from looks alone she is a great catch. I cannot say whether shepherding was specifically on their mind; if so, they got their wish. Nina might be the purest herding dog I have ever seen. She sticks to her family like a sock burr except to corral one small kid or another back to the pack. A game of hide-and-seek would drive her to distraction. Nina picked up the major commands in a day, of course, and any time she has a job she beams like sunshine, even if it's just to sit and wait for a treat. Watch her posture as she goes all Lassie on Blue and a big mean Doberman.
I wish I could explain why someone would give up such a gorgeous and affectionate dog. Whatever the reason, she has a forever family now and the match is working well on both sides.