What follows is all small potatoes in the great scheme of correctly identifying the couture of Emperor Ryan (and the delusions of his many media courtiers, to be unnamed here) — especially in light of James Fallows magnificent dismembering — see John's post below — of Ryan's Budget Against America.™*
But still, one must pick up such scraps as one can, and amidst the debris of shattered reputations, it's perhaps worth noting that Megan McArdle has decided to shred a bit of what little remains of hers in the attempt to savage those who've had the temerity to challenge the gospel according to Saint Ryan.**
In the post to which the innumerate and increasingly defensive Andrew Sullivan links (in his now famous (pathetic) slap at John), she writes that the amount of revenue the Progressive Caucus's budget plan would raise is just 3% of GDP more than would be hauled in under Congressman Ryan (R-Modest Proposal) — which she seems to think is a risibly small sum.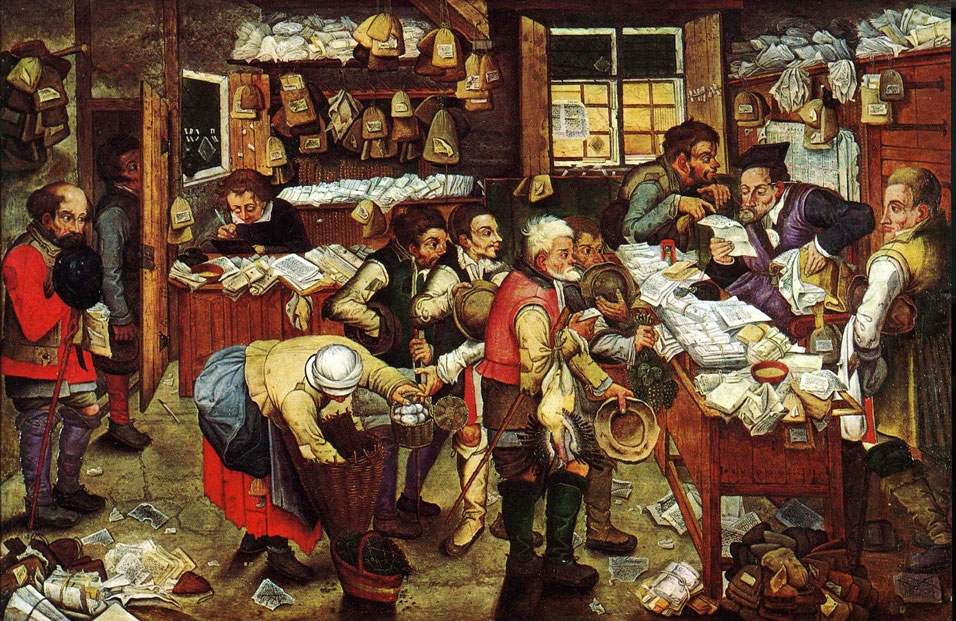 Over at Forbes, E. D. Kain  swiftly pointed out the obvious, which is that 3% of GDP — as opposed to what I guess McArdle may have been thinking of, 3% of federal revenue — is big sum.  (3% of a  2010 GDP  of roughly $14.7 trillion would be around $441 billion.  3% of 2010 revenue would be about 66 billion.  Not quite an order of magnitude error, if I've correctly diagnosed McArdle's mistake, but not far off.)***
__
Kain also points out the should-be-obvious, which is that the Ryan budget is a tissue of lies, WAGs and pulled-from-the-plumber's-smile statisticoids.  Which means that the likely amount of extra revenue raised under the progressive proposal is signficantly larger still.
All this we know:  McArdle can't count, and her systematic rain of error aids her efforts to defend the indefensible.
Which means that all that's left for me to do here in lieu of my usual few thousand words of spleen is to point out that McArdle has got a reason to drastically underestimate the cash the progressive's would raise.
In the same post she writes that the paltry sums to be raised are
hardly going to be enough, given that the big idea for entitlement cost control in the "People's Budget" is . . . making Social Security more generous + public option for ObamaCare and quasi-price controls for pharmaceuticals.  Whether or not you think these things are a good idea, they are not, all by themselves, going to solve Medicare's cost growth problem. [ellipsis in the original]
Leave the founding error aside and focus instead on the rhetorical sleight of hand within that little passage…
__
To start with, did I miss the memo from DFH HQ that we were supposed to claim that the public option and the bargaining over drug prices would solve all of Medicare's problems in one swoop?  Passed me right by, along with just about every one not made of straw that I can remember reading.
Of course, such measures would be useful — but as everyone engaged with the health care reform effort in any kind of sincere way has repeatedly argued, actual cost growth issues turn in large part on the incentive structure of the fee-for-service model…which is exactly what many of the programs in the health care reform law are designed to address. (Thanks, Kay.)
But I don't want to re-argue HCR just now.  Instead, just keep your eyes on McArdle's hands as she swipes her cards across the table.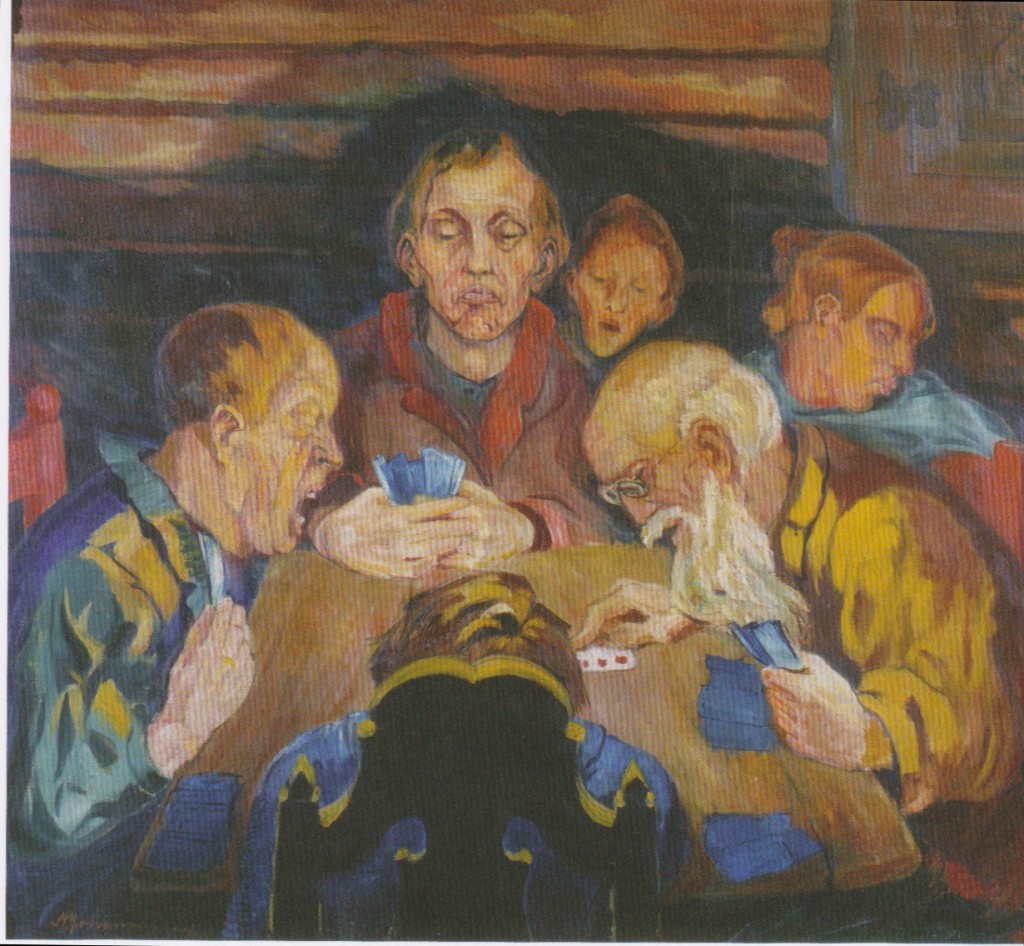 Look, she says:  something is imperfect.  It is therefore worthless.
Well, that's an old trick, updated for the occasion:  health care reform measures may not be actually worthless. But they are hopelessly inadequate to the task, negligible, of no consequence…which allows, nay requires, McArdle to conclude with this:
No, if you want to get the budget under control without meaningfully cutting into entitlements, you're going to need to hike taxes substantially on the middle class.
Of course!  The solution to any policy challenge is to f*ck the middle class.
__
Unfortunately, McArdle's key claim here is what we technically call untrue.
__
Nah:  my inner George Orwell corrects me:
This is a lie.
You don't even have to be a wild and wooly wonk to figure this out.  As  E. D. pointed out a few days ago, and I did with all y'all's help way back last November, this handy budget calculator put out by The New York Times permits anyone, even Megan McArdle, to test approaches to the budget.  When you do, you'll find that it is surprisingly easy to come up with plausible budget approaches that raise taxes on the rich — but not the middle class — cut spending on defense modestly, and end up in surplus by 2015.
More rigorous reporting would lead one to more sophisticated analyses, but the underlying point remains:  restore tax levels to the Clinton years; reduce military spending on unpopular, unsuccessful foreign wars; cut weapons systems that in some cases the Pentagon itself has said it doesn't need, and you've gone quite a considerable distance towards getting the budget under control.
It remains true, of course, that over the long term we will have to figure out how to control medical cost inflation — but as just about everyone with a working brain (and calculator) has noted, simply shifting who pays for care onto the poor and the middle doesn't do a thing to address that issue.  By contrast, single payer models among other approaches provide a host of policy levers on which one could pull.
So why does McArdle assert that the only way forward on the budget is to soak average Americans?
__
I can think of only two explanations:
Either she really doesn't know that the Bush tax cuts and military adventurism cost what they do, which means she's irredeemably lazy and careless in her writing, (would her editors please take note?)…
Or she does understand that there are plenty of ways to think about  the budget that could yield satisfactory results without major tax hikes on the middle class, in which case the lie is deliberate…
…and again, her editors — and especially her readers — should take note.
And with that, I promise no more McArdle for a considerable time (unless provoked)…and I'll do my best to avoid talking about that former colleague of hers who must not be named.
*I gotta say.  Fallows' was such fun to read that at its end I mentally reached for a cigarette.***
**Yes.  I know I'm guilty of title creep.  What are you going to do about it?
***Doug J. and others here pointed out that E. D.'s being too kind, in that McArdle misstates the difference between the two budgets, but even though we may all wish to chip in a couple of bucks to buy her a calculator that can actually subtract 18 from 22, that's not what I'm getting on about here.
****Just to be tediously and moralistically clear: never smoked.  Lost dear folks to the cancer sticks.  Hate 'em.  But you know what I meant, amirite?
Image:  Pieter Breughel the Younger, Paying the Tax, between 1620-1640
Aksel Waldemar Johannessen, Card Players, 1918.