From Think Progress (h/t Daily Kos) we learn that in the midst of yet another creationist eructation, a Tennessee state representative has invoked the ghost of the good Dr. Einstein to defend the teaching of woo to the unwary:
Rep. FRANK NICELEY (R-Strawberry Fields): I think that if there's one thing that everyone in this room could agree on, that would be that Albert Einstein was a critical thinker. He was a scientist. I think that we probably could agree that Albert Enstein was smarter than any of our science teachers in our high schools or colleges. And Albert Einstein said that a little knowledge would turn your head toward atheism, while a broader knowledge would turn your head toward Christianity.
I don't have much truck with the argument from authority, but just this once, let me let it rip.
__
Dude:  I wrote the book here.**  Well, not the book, but one more in the seemingly limitless pile of Einsteiniana that has chased the poor man through the years.
So, a couple of things.  First:  Einstein himself was high school and college science teacher.  He taught secondary school briefly during the years between his graduation from Zurich's ETH (1900) and the start of his job at the Swiss Patent Office (1902), tutoring a private student or two as well.  He became a university professor in 1908, and taught at that level until his move to Berlin in 1914.  He's part of the set that the Representative — perhaps stunned by a too-prolonged exposure to tangerine skies — would seek to diss.
But the real howler, the grotesque lie, comes with the claim that Albert Einstein, famously Jewish and equally so an atheist by most senses of the word, would suggest that deep learning and understanding would make a person a Christian.
This is, of course, nonsense, and worse that that — a willful deception and one more example of the urge to invent a comforting falsehood when reality bites too hard.  Which sums up the whole modern GOP world view, sadly. (Cue the Rogers (kfMonkey) post in 3…2…1)
But for the record:  Albert Einstein disdained the notion of a personal god.  He was dismissive of god-talk in public affairs.  He saw nothing in the acquisition of knowledge that would tend one towards organized faith; quite the reverse.  He located the source of knowledge to be material experience, whose signals were to be processed by the 1200cc or so of very intricately organized meat we (most of us) keep in a round-ish vessel above our necks.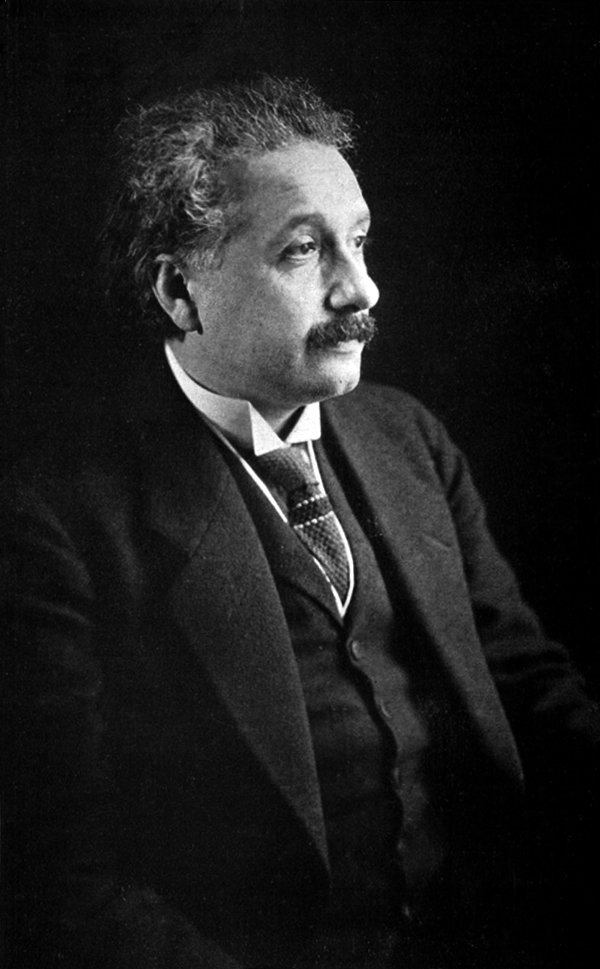 And just so we all get our fill of Einsteiniana, here are some supporting quotations:
__
In an autobiographical essay published in 1949, Einstein told of his loss of faith as a child:
"…through the reading of popular scientific books I soon reached the conviction that much in the stories of the Bible could not be true.  The consequence was a positively fanatic orgy of freethinking, coupled with the impression that youth is intentionally being deceived by the state through lies." (in Paul Schilpp, ed. Albert Einstein,  Philosopher-Scientist, Open Court, 1949, p. 5)
Of the demand for a personal god, Einstein wrote in a letter to a banker in Colorado that
"I cannot conceive of a personal God who would directly influence the actions of individuals…." [taken from Alice Calaprice's collection The Quotable Einstein, Princeton University Press, 1996 p. 146]
Of the presence of a god intervening in history, he wrote, famously and bluntly to a correspondent calling down divine wrath on the British during World War I:
"I see with great dismay that God punishes so many of His children for their ample folly, for which obviously only He himself can be held responsible…only His nonexistence can excuse him." [AE to E. Mayer 2 January 1915 Collected Papers of AE vol VIII doc. 44]
Of the independence from divine fetters of human knowledge, he wrote,
"No idea is conceived in our mind independent of our five senses." [From Quotable Einstein p. 154]
And on the claims to authority of religion in general and his own Jewish heritage in particular, the year before his death  he wrote this:
… The word God is for me nothing more than the expression and product of human weaknesses, the Bible a collection of honourable, but still primitive legends which are nevertheless pretty childish. No interpretation no matter how subtle can (for me) change this. These subtilised interpretations are highly manifold according to their nature and have almost nothing to do with the original text. For me the Jewish religion like all other religions is an incarnation of the most childish superstitions.
Enough.  As you all know, no doubt, I'm of the John Foster Dulles school of blogging, but I think the point is clear. Rep. Niceley (R-Delusional) is an ignorant and/or deceitful man defending the indefensible by stealing the mantle of someone way too dead to respond for his own part.  Niceley does so to support exactly what Einstein would have both loathed and ridiculed.  The desire to live in the world one wishes for is human enough — pretty childish, I'd say, following my man Al here.  But the indulgence we give children does not extend to granting them power over anything that matters…
__
…which is why the current Republican Party must be not merely defeated, but destroyed and replaced.
Factio Grandaeva delenda est.
*Here I butcher what is still my favorite political debate moment of all time:
<div align="center"><iframe title="YouTube video player" width="480″ height="390″ src="http://www.youtube.com/embed/NRCWbFFRpnY" frameborder="0″ allowfullscreen></iframe></div>
**I kinda made the movie too — writing and jointly producing  this two hour NOVA biography.  Just sayin:  I bin around the Einstein block once or twice, you know.
Image:
"Professor Einstein's Visit to the United States", The Scientific Monthly 12:5 (1921), 482-485, on p. 483.