Cole is right. Fallows is killing the 'tubes these days.  Case in point:  this piece, in which Fallows in part channels  another excellent post by Merrill Goozner, carries this title: Undoing Medicare:  The Real 'Death Tax.'
Here's what Goozner said:
Seniors and the poor account for over half of health care spending. Within those groups, 5 percent of the population accounts for 50 percent of health care costs; and 20 percent of the population accounts for about 80 percent. These costs come for the most part at times when economic incentives have no influence at all on medical decision-making: in medical crises; in treating chronic conditions; and, for most Medicare patients, in the last six months of life.

__

That's why a voucher program for Medicare, which will shift an increasing share of those inevitable costs onto the elderly themselves, can fairly be categorized as a 100 percent estate tax or death tax. People under 55 need to know that if the plan crafted by Rep. Paul Ryan were passed, most of them will never have a cent to leave to their children. It will all go to the health care industry to support the American way of dying.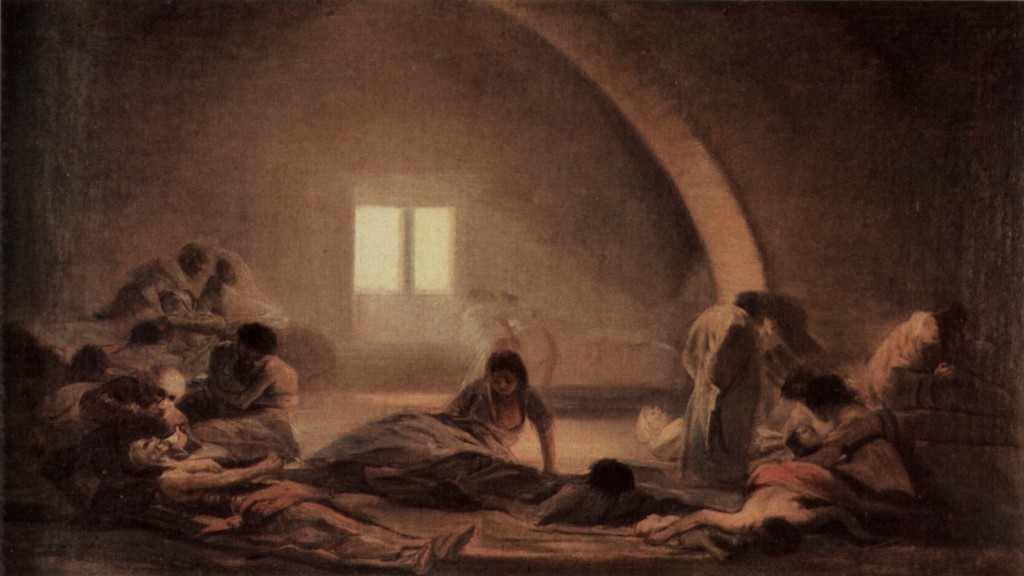 And here's Fallows' conclusion:
If one major goal is containing overall health spending, it is flat-out delusional to think that older people, in their role as patients or individual purchasers of insurance policies, can be more effective negotiators than Medicare in its entirety dealing with the health system as a whole.
…
In short: the overall economic price tag for medical care is likely to go up under this plan; and the number of people who will have to live with worry about ruinous medical bills will be much greater. This is part of the reason why, until very recently, no "serious" person proposed getting rid of Medicare.
Exactly so.  Fallows has nailed it — and you should head over there to read the whole thing, if only for the update containing the analysis by one of Fallows' readers who correctly nails an error in Fallows' reasoning about the death tax the Republicans seek to impose on Americans.  It's not as bad as argued above.  It's worse.
__
Image:  Francisco de Goya, In the Plague Hospital, 1808-1810.