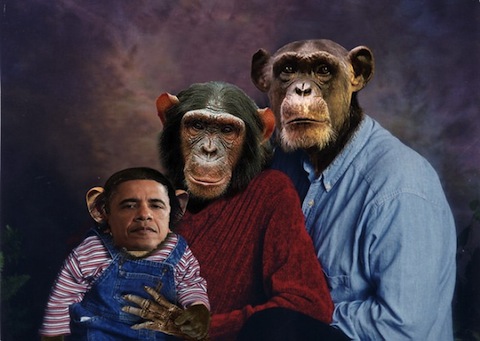 Remember the offensive monkey/Obama/birth certificate email sent by the OC teahadist? Guess what:
In an exclusive Eyewitness News poll, SurveyUSA asked Southern Californians familiar with the email whether they found it offensive. Seventy percent said yes, 27 percent said no.
It's starting to get freaky.
And how could you NOT find that offensive?
(via)