Lloyd Grove, yesterday: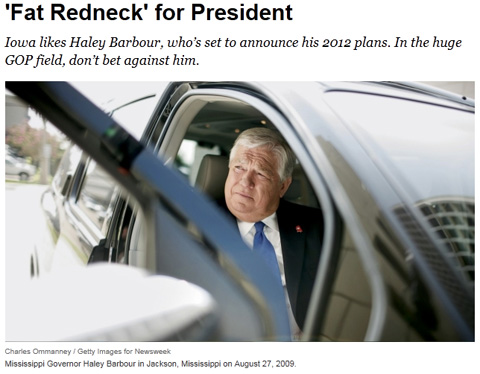 Don't bet against him! Looks like the polling numbers for "fat redneck" came in at less than awesome:
"I will not be a candidate for president next year. This has been a difficult, personal decision, and I am very grateful to my family for their total support of my going forward, had that been what I decided."
The horse race never stops, so I expect Newsweek will be fluffing another dark horse next week.