Indulging in my waiting-for-the-shower-to-warm-up email habit (twelve steps are not enough), this subject line caught my eye:
Faust delivers Jefferson Lecture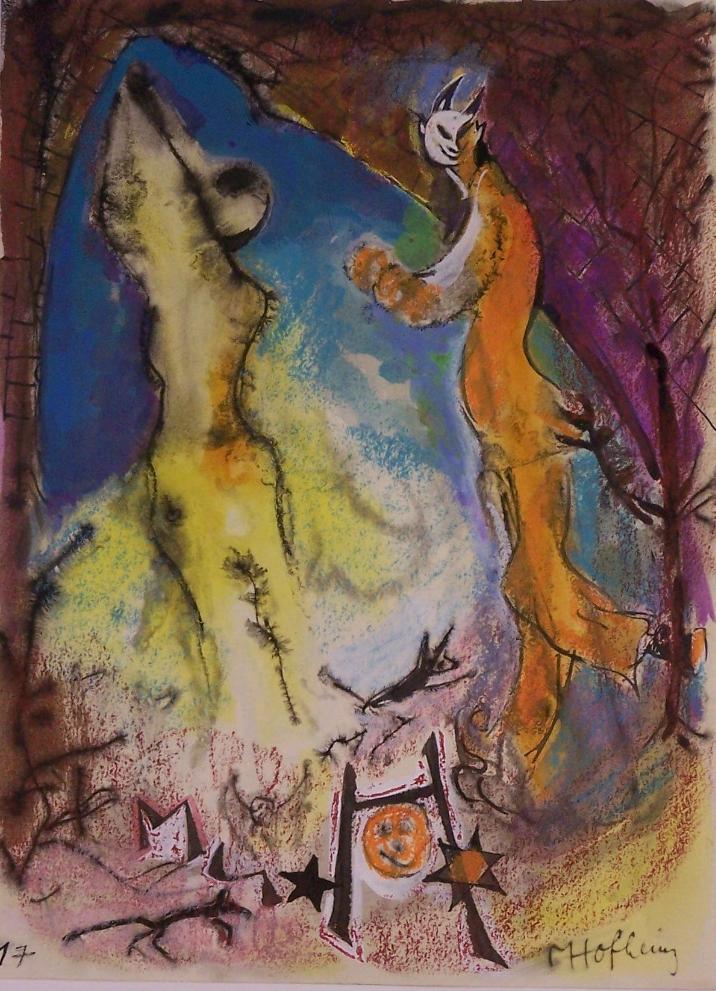 Oh!  The possibilities!
__
Alas, it turned out to be a story about Harvard President Drew Faust, a Civil War historian, talking about writers and war.
But still, it got me thinking.  Pairs of leased souls (or sweet ones, I guess)  and American leaders.  Say, for example:
Iago delivers the Cheney Lecture.
Don Draper delivers the Bush II Lecture.
B. Bunny delivers the Carter lecture*
…and so on.  Have at it.
*Sorry — I have great admiration for both President and ex-President Carter.  But even low humor has its own muse.
Image:  Margaret Hofheinz-Döring, Witch and Mephisto (illustration to Faust I) (2.Serie), 1960