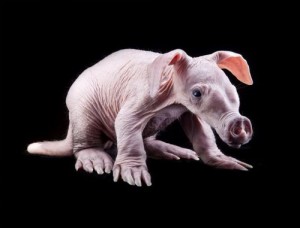 Hello, my dears.
My apologies for being off the air. The Royal Wedding™ took a lot out of me.
It takes a while to recover from having seen Camilla cantering down the corridors of Buck House at 3am wearing only a toothy grin and a horse-tail-butt-plug, to say nothing of hearing what young Harry said when he found out he didn't automatically get to sleep with Pippa Middleton. I won't even mention James Middleton bringing out his maid's outfit for another airing. Nice buttocks on that boy, by the way.
I know that some of you like my little stories – Hello, Corner Stone, I have a nice story about Ron and Nancy on the way, just for you – but in the meantime, I have been trying to think of some other kinds of posts to put up for your entertainment and edification.
This one is inspired by a gentleman on Daily Kos who complained about me writing about the Royal Wedding™ because, and I am paraphrasing him horribly to his detriment, Americans didn't need to know about irrelevant rubbish.
Had I not been sleeping off six bottles of Krug and an ounce of finest Columbian, my response to him would have been that, setting aside the mindless frippery of the wedding itself, the marriage of the future king of one of America's oldest enemies and greatest allies is probably an event that Americans should show a modicum of interest in, even if it requires them to drag their eyes away from yet another story about Donald Fucking Trump or Lady Googoo.
As <a href="http://sarahproudandtall.com/2011/04/27/why-does-peggy-noonan-hate-america/">Peggy Noonan might have said</a>, had she not just fallen off her chair and into a vodka-coma:
<blockquote>The whole world is on the train, in the airport, judging what it sees, and likely, in some serious ways, wondering why most Americans almost entirely ignore the rest of the world unless it's a country they want to conquer, mine or fuck.</blockquote>
Anyway, in the rest of the world, Singapore had an <a href="http://www.bloomberg.com/news/2011-05-08/singapore-s-election-watershed-may-loosen-political-hold-of-lee-s-party.html">election</a>, and the ruling PAP flirted with disaster by accidentally allowing opposition politicians to win actual seats.
In Dusseldorf, the greatest annual celebration of European culture (assuming that by "culture" you mean big hair, skinny jeans, tortured vowels and women in lycra climbing out of pianos) is about to take place. The appalling entries of Portugal and Greece won't bring them any joy. Terrifying that the countries that produced this (h/t Steep) and this could fall so low. However, at $25 million a pop to stage the competition, no country actually wants to win anyway, particularly those who are going to be forced into a two year recession as "the price" their population has to pay for wanting a flat screen tv, a roof with no holes in it and a cheap bottle of red on the table after fifty years of dictatorship.
What else? South Africa is fucked up:
A 13-year-old girl became the latest victim of "corrective rape," South African media reported Saturday, as the trend of violent attacks on lesbians showed no signs of letting up.
as is North Korea:
The U.N. World Food Program is appealing for the provision of 430,000 tons of food to North Korea to feed 6 million needy people there. Some critics claim Pyongyang has been exaggerating its food shortages so that it can hoard food in preparation for its distribution on the centennial birth of its late leader, Kim Il-sung, the father of current leader, Kim Jong-il, which falls on April 15 next year.
People died in Syria, in Egypt, in Cambodia and Thailand but not, happily, in Sudan. The slide show at that last link is quite wonderful, by the way.
Grammy needs to pour herself a big drink and spend half an hour looking at more pictures of baby aardvarks.
ETA: Open Thread. Feel free to point out what's happening in your part of the world.
[
Sarah, Proud and Tall
]