Because I'm too crazed and too consumed by the vale of delights that is my day job today, I just can't get an even remotely substantive post up just yet.
But still, there are moments of joy to be had, as that attending perusal of this gem:
Benjamin Brafman, one of Mr. Strauss-Kahn's lawyers, argued that "there is a very, very defensible case and he should be entitled to bail," asking that his client be allowed to post $1 million bail….He added that his client was not trying to flee when he was arrested on an Air France plane that was about to take off from Kennedy International Airport on Saturday.
Nope, no thought of escape there. Just  an advance in another direction. (Corrected attribution thanks to Ploeg @2 below).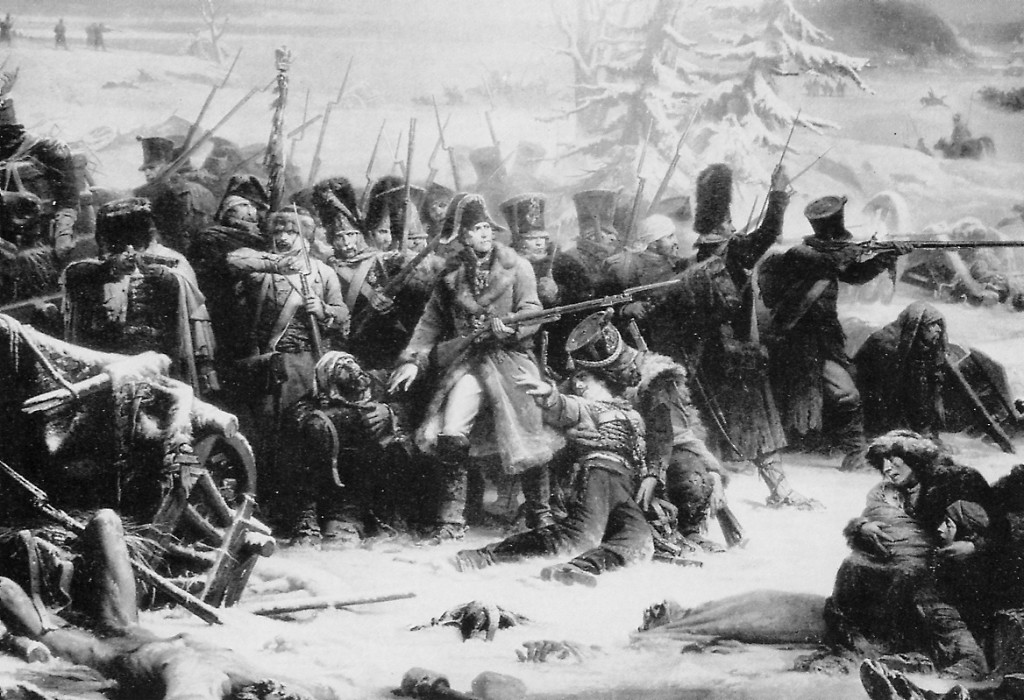 Give credit to Mr. Brafman.  When you got nothing…at least he tried.  (Bail was denied, BTW.)
Image:  Adolphe Yvon, Marshall Ney supporting the Rear Guard During the Retreat from Moscow, before 1893.