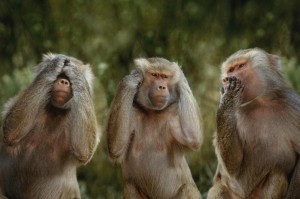 Roger Lowenstein has a big piece out in Bloomberg BusinessWeek, an apology for Wall Street—duly celebrated by The New York Times's Andrew Ross Sorkin on Twitter as "courageous" and "probably right"—arguing "Wall Street: Not Guilty."



What's with our elite financial journalists?



Problem is, this piece is based on a straw man: that fire-breathing critics of Wall Street like Taibbi and, um, Joe Nocera and, well, the news reporters at The New York Times and NPR, think that the crisis was caused by financial fraud alone.

But none of them—not even Taibbi—thinks fraud was the sole cause of the crisis, which had many contributing factors, including excess Chinese savings, regulatory capture, financial wizardry, and, yes, fraud.


The whole system- the traders, the banks, the ratings agencies, the regulators, and the media who covers them- is corrupt.