ED had an interesting video on his site about educational reform, and it mentioned that ADHD is a bit of a regional phenomenon. I wondered if that was true, so I took a look and found that not only is ADHD regional, but it's also a growing "epidemic":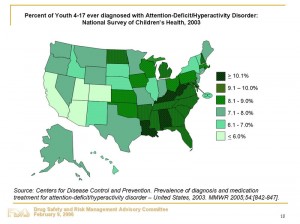 Here's 2003 (click to embiggen).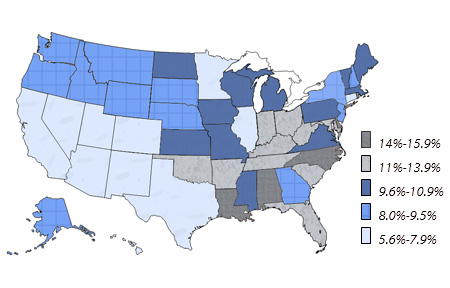 This is 2007.
Apparently the Southeast is a hotbed of inability to sit still and pay attention, while the Southwest is stocked with well-behaved children.