Today in Starbursts is presented by Rumproast.
We'll just let this serve as an open thread while I go cook some dinner.
*** Update ***
Here's an "action" shot of Rosie reloading so she can bomb the living room carpet again in a fit of pique: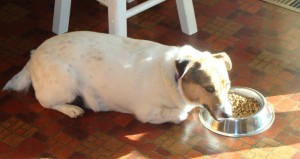 She has such a pretty face.