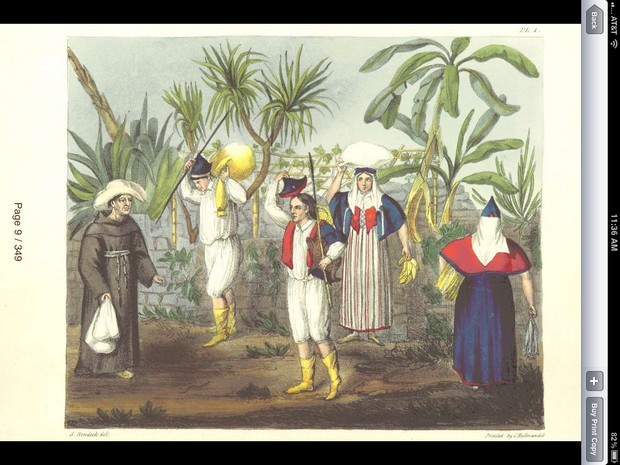 My thanks to commenter Brachiator for pointing out a magnificent new free Ipad app released by the British Library called the British Library 19th Century Literature Collection.
It has full color scans of over 1000 rare books – eventually there will be 60 000 available for paid subscribers.
The content is just beautiful and, as the scans include the entire book, you have the opportunity to see the covers, marbled endpapers and handwritten annotations by the books' original owners, to say nothing of the extraordinary content.
I particularly like the lovely "The Duke of Edinburgh in Ceylon. A book of elephant and elk sport", and the beautifully titled "Parts of the Pacific. By a Peripatetic Parson."