Our first report from the Balloon Juice meet-up is in:
I'm with Kay in Minneapolis, and she doesn't have her own computer and can't remember her login to use mine. If you want an open thread for it, you'll need to do it yourself.
Correspondent fail.
I bet Jon Stewart doesn't have to go through this shit with John Oliver and Aasif Mandvi.
*** Update ***
This happens every time we let Tunch loose near the liquor cabinet: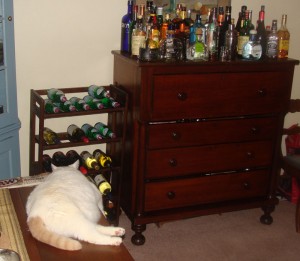 The guy just does not know moderation.