We all just spent the last few hours making pasta, and here are the fruits of our labor: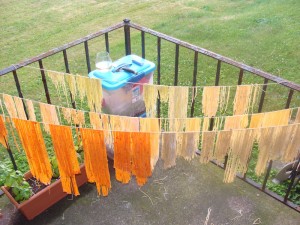 This was a good idea, if I don't say so myself. We have sundried tomato linguini, regular pasta, some basil pasta, some chive and cracked pepper pasta, and another I am forgetting. A good time, and everyone enjoyed participating.
We're boiling the water now.