Last month I wrote about the consequences of Governor Mitch Daniels decision to push for defunding Planned Parenthood in Indiana.
In it, I did a back-of-the-envelope calculation of cancer deaths that would result from the loss of just one of the services Planned Parenthood provides to Hoosier women, the administration of 500 Pap tests per week.  That led to a rough estimate that the withdrawal of that service (without replacement) would produce three to four unnecessary deaths per year:  women cut down just as surely — but with much more suffering — as if Mitch Daniels and his allies had shot them in the face.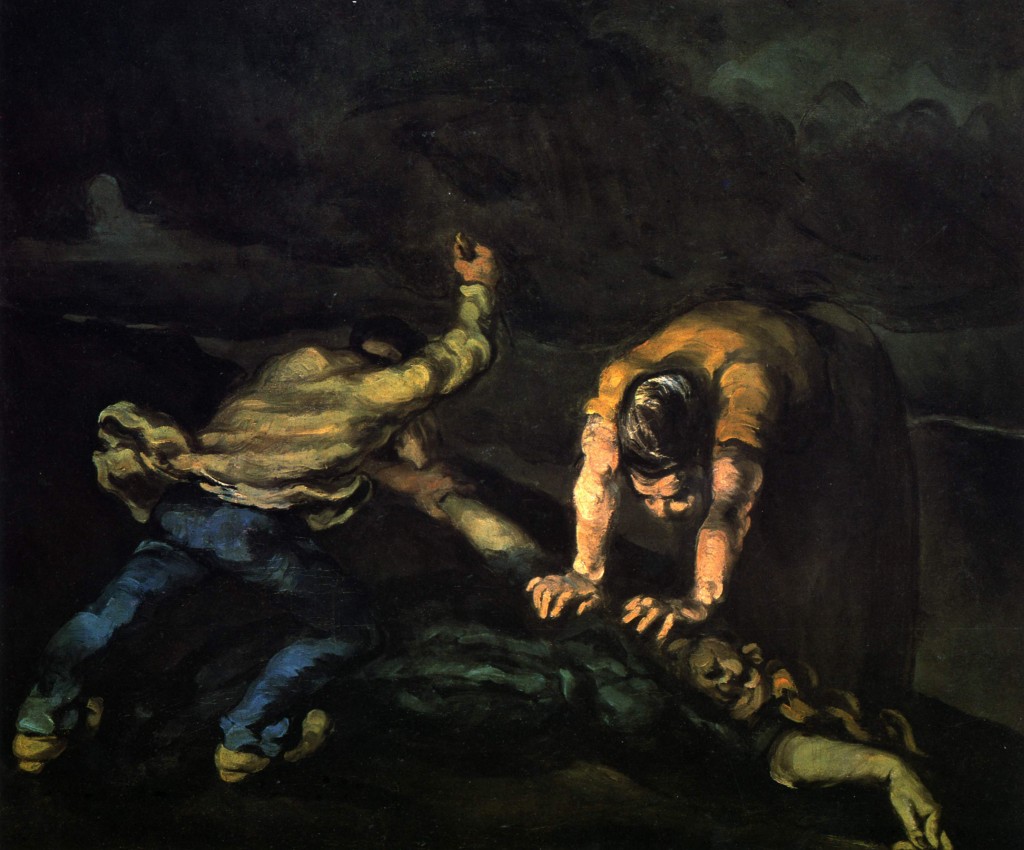 Well, we're getting there folks.  The Indiana Star reports that Planned Parenthood will cease to provide Medicaid services as of today; those among most in need will suffer:
"Our 9,300 Medicaid patients, including those who had appointments Tuesday, are going to see their care disrupted," said Betty Cockrum, president of Planned Parenthood of Indiana.
The state of Indiana is also likely to see a rise in the number of cases of sexually transmitted diseases, as…
…the new law also strips Planned Parenthood of roughly $150,000 in funding for prevention of sexually transmitted diseases, money that paid for three intervention specialists — health workers who track down the partners of someone who tests positive for an STD and ensure they are tested and treated. Two of those specialists, who were based in Muncie, have been laid off, and a third, in Lafayette, is now employed in a different capacity.

That leaves Planned Parenthood with a single specialist, in Lafayette.
Wear a condom or demand one be worn if you're planning to make a bit of whoopie on your next opportunity in Indiana, I guess…but hell, I don't even have the heart for snark any more.
Next up:  regular Wednesday closings for all PP clinics in the state, and, if a judge doesn't block the implementation of the Indiana law, eight out of twenty eight of those facilities will shut their doors for good.
People are going to get sick, some of them will die as a result, and all because Mitch Daniels and your modern Republican party has decided that the abortion litmus test now demands that tax payer dollars can't even be told that there are other dollars out there that might pay for something no federal ducat would dream of being exchanged for.
Those Republicans, predictably, conclude that the deaths — the murder — of Hoosiers severed from access to even basic health care is actually the fault of those who are being stopped from providing that care:
Sue Swayze, legislative director for Indiana Right to Life Anti-Women's-Autonomy, said that with Monday's reduction in services, Planned Parenthood has "made it clear what their priority is."

"They wouldn't stop providing abortions even in the interim to keep the women's health services," she said.

State Sen. Scott Schneider, R-Indianapolis, who authored the defunding language, echoed that criticism in legislative debate in April.

"If (Planned Parenthood) wants to receive taxpayer money," he said, "they can simply stop practicing abortion."
The shorter: cease providing a legal service with private money, or we'll kill some women.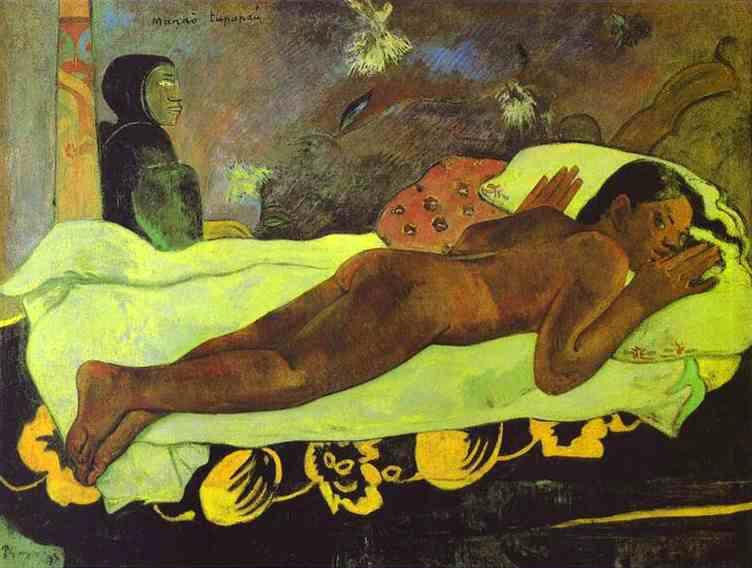 Anti-choicers don't like being accused of valuing life only until it leaves the womb, but that's too bad:  this is where you see exactly that (im)moral choice being made.
I don't have words to express my contempt for these people.  Murders are being committed before our eyes, and that we will never know who the victims were only makes it worse.
Images:Paul Cezanne, The Murder, 1870
Paul Gauguin, The Spirit of the Dead Keeps Watch, 1892.