I run off to Cape Cod for a week and what happens? This blog has the same amount of drama that it always has. plus ca change.
Here are some pics. The highlight of the trip, other than ticks that seemed to fly half a mile through dense undergrowth just to stick to my dog, was when Max discovered that the sea floor does not always slope off gradually. One bound, ankle deep water. Two bounds, shin deep. Three bounds, no more dog. I would post a pic of his chagrined face but I'm a doofus and missed the shot.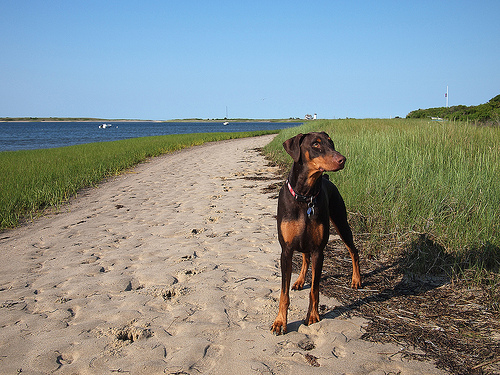 Here he reflects on life, the universe, and whether anyone would know if he peed in the pool.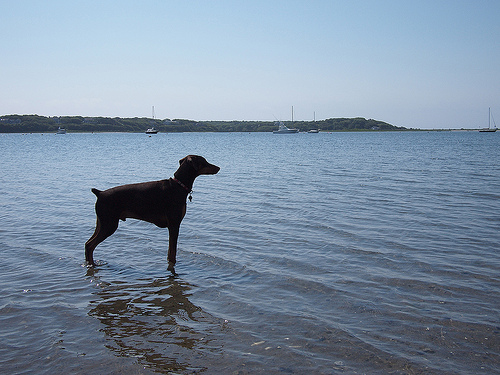 Chat.