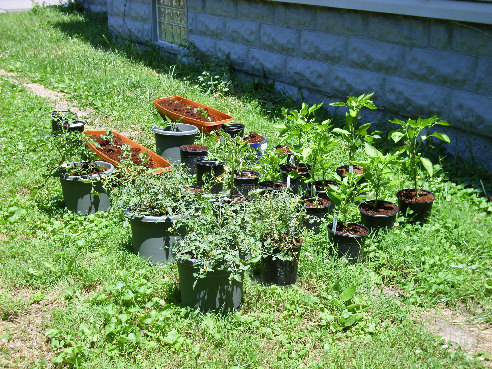 From commentor Linda Featheringill:
Here you go. One is a picture of the whole garden and the other is a shot of our first tomato [yes, you'll have to look for it].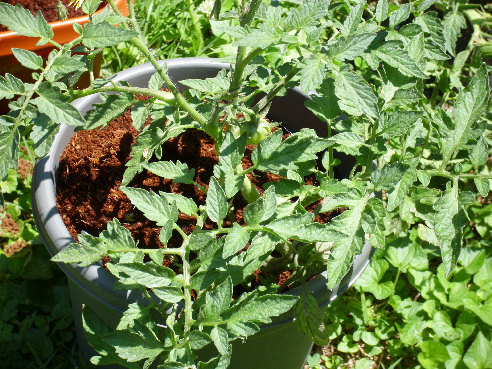 ***********
From commentor Mark D:
First, let me just say how much I really enjoy the garden threads. I've learned a great deal, saved many a link, and can't wait to try out some of the techniques and plants suggested by others… Anyway, I'll be uploading pics this weekend of our GIGANTIC FREAKING HOSTAS — seriously. They are the biggest I've ever seen (I credit the compost tea we water them with)…
__
So … here's last year's lilies: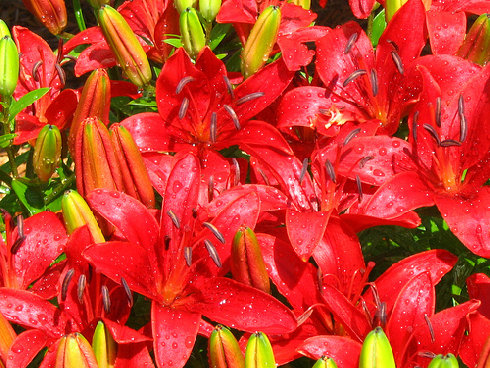 … And the snake that keeps guard of our front garden. He (or she?) is back this year, and got quite a bit larger over the winter ……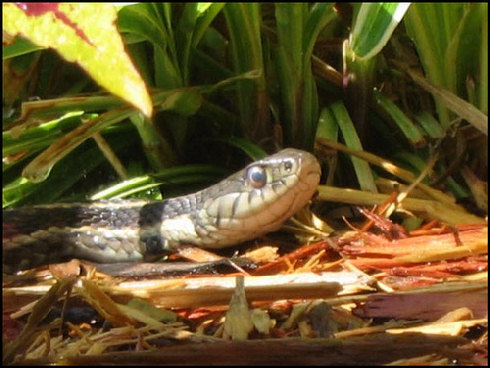 And my gnome, given to me on my 30th (can't believe it's now 10 years old!), and perhaps the coolest one I've ever seen. And the fact he's smoking a bowl adds a whole other layer to it … ;-)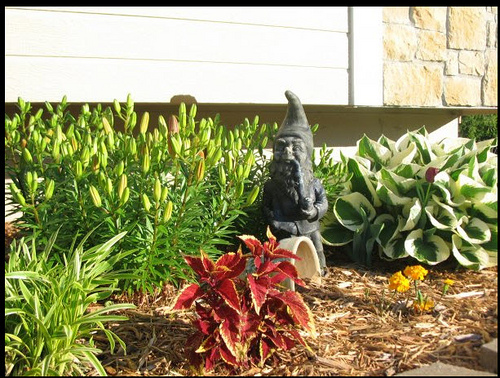 ***********
Not much to report from New England this week. The tomatoes are growing in all directions, sending out flowers, starting to set fruit. Unfortunately, the Sun Gold front & center in the most prominent planter is yellowing & may be infected… I should pull it out before the contagion spreads, but I'm not sure enough of my diagnosis to be brutal.
__
How are things in your gardens this week?