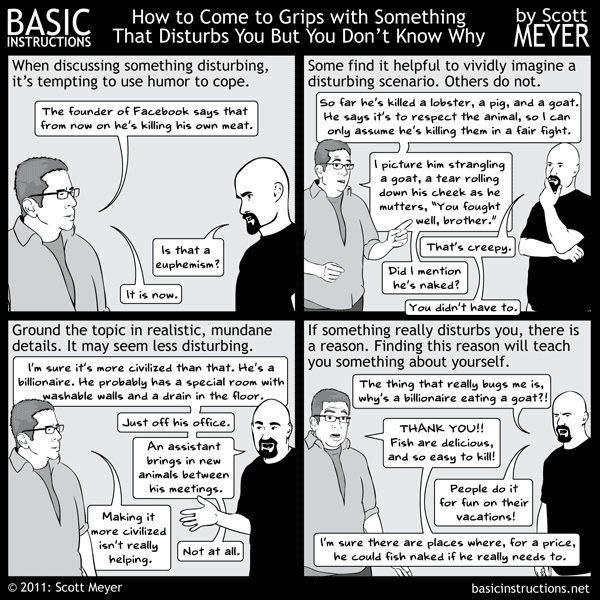 (Scott Meyer's website)
__
And (speaking of John Wayne Gacy) why does every article about Zynga's Mark Pincus make him sound like a creepy Borg-wannabe imitation of a human being? Is it just jealousy, or are the beings behind Facebook just that weird?
__
So… apart from buying fun over the internet, what's on everybody's agenda for the evening?