Needing this right now. I can't remember if I posted it before; if so then enjoy it again.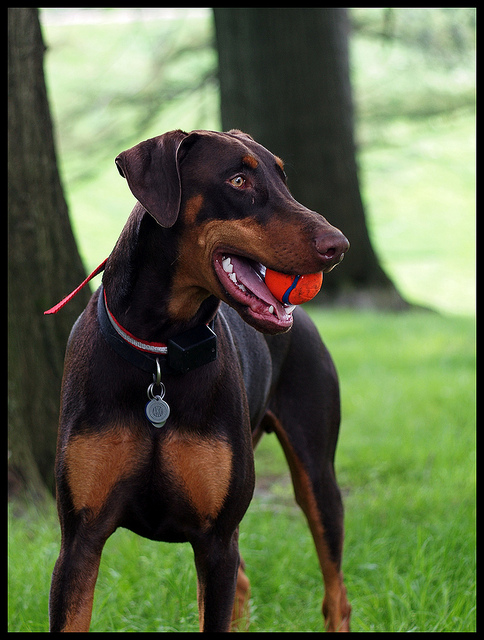 Today's Max report: still about as ferocious as a marshmallow Peeps. When Max goes to the back yard water bowl, my neighbor's sweet little mutt gently shoulders him aside and drinks first. The other day a nest of sparrows fledged a couple days too soon on our property, and for a day or two the little things hopped around pecking at seeds that we dropped, flying a couple of feet and sleeping in sheltered corners of the garden. At one point Max cornered one on a step of our concrete stairs. He poked the chick gently with his nose as if to check whether everything is ok (he does that with people as well) and then went on with his business.
We're thinking about getting a dog to protect the doberman. A scottish terrier maybe. Those things are fierce.