I thought the anti-meat Pamela Anderson boob ad we used to get was bad.
Then this appeared: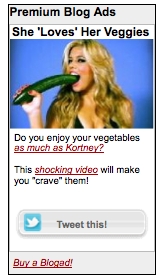 And yes, I know that:
1. I'm doing their work for them; and
2. as someone who writes about the First Dude shagging a septuagenarian or Donald Trump being bitten on his winkle by an angry chihuahua, I'm living in a glass house and throwing kidney stones;
but Jesus Hopscotch Playing Christ that's offensive.