So, the banks, some of them, finally figure out that (some) loan modification is better than the alternative:
Two of the nation's biggest lenders, JPMorgan Chase and Bank of America, are quietly modifying loans for tens of thousands of borrowers who have not asked for help but whom the banks deem to be at special risk.

Rula Giosmas is one of the beneficiaries. Last year she received a letter from Chase saying it was cutting in half the amount she owed on her condominium.

…

Banks are proactively overhauling loans for borrowers like Ms. Giosmas who have so-called pay option adjustable rate mortgages, which were popular in the wild late stages of the housing boom but which banks now view as potentially troublesome.

Before Chase shaved $150,000 off her mortgage, Ms. Giosmas owed much more on her place than it was worth. It was a fate she shared with a quarter of all homeowners with mortgages across the nation. Being underwater, as it is called, can prevent these owners from moving and taking new jobs, and places the households at greater risk of foreclosure.
All well and good.  Option ARM's, the particular class of loans the banks are now modifying, allowed  borrowers to pay no principal, and only part of the interest each month — with whatever interest they chose not to cover ending up as additional loan balance encumbering whatever poor structure to which it is attached.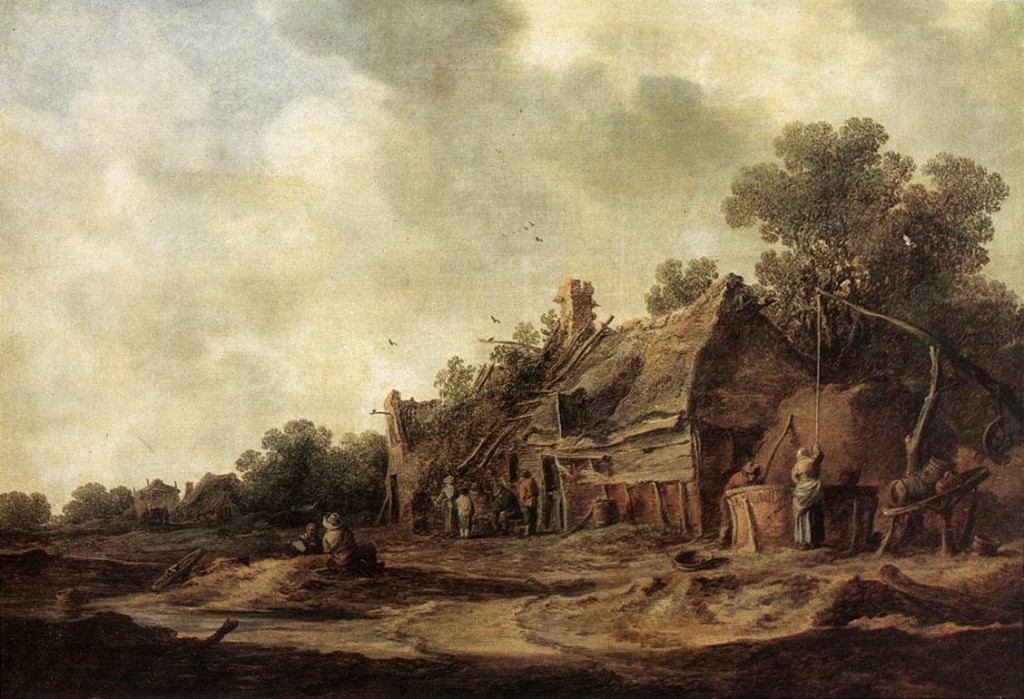 Those are clearly financial anti-personnel devices,* and it's probably not a bad idea to try and defuse some of them before they blow. Or at least that's the reasoning reported:
Bank of America and Chase inherited [interesting choice of word, there, don't you think? — ed.] their portfolios of option ARMs when they bought troubled lenders during the housing crash.

Chase, which declined to comment on its program, got $50 billion in option ARM loans when it bought Washington Mutual in 2008. The lender, which said last fall that it had dealt with 22,000 option ARM loans with an unpaid principal balance of $8 billion, still has $33 billion of them in its portfolio.

Bank of America acquired a portfolio of 550,000 option ARMs from its purchase of Countrywide Financial in 2008. The lender said more than 200,000 had been converted to more stable mortgages.

Dan B. Frahm, a spokesman for Bank of America, said it was using every technique short of principal reduction to remake its loans, including waiving prepayment penalties, refinancing, lowering the interest rate, postponing some of the balance and extending the term.

"By proactively contacting pay option ARM customers and discussing other products with better options for long-term, affordable payments, we hope to prevent customers from reaching a point where they struggle to make their payments," Mr. Frahm said.
But the infuriating thing about this story is, of course, that the banks have chosen to help out loans (and people) not yet in deep trouble, but are witholding such aid from those who need it most:
The concern the banks are showing for those who might get in trouble contrasts sharply with their efforts toward those already foreclosed. Bank of America and Chase were penalized last month by regulators for doing a poor job modifying mortgages in default.

Adam J. Levitin, a Georgetown University law professor, said these little-publicized programs were more evidence that the banks were behaving in contradictory and often maddening ways.

"Loan modifications that should be happening aren't, while loan modifications that shouldn't be happening are," he said. "Homeowners of any sort, whether current or in default, would rightly be confused and angry by this."
So, while I'm glad that something is finally being done to modify loans made through one of the worst ideas in the history of finance, this story actually highlights the much larger failure to deal with the financial and social catastrophe of the broader failure of the home mortgage market. The foreclosure mess is a disaster because it simultaneously has generated a feedback loop of decline in many housing markets and it breaks communities.  Nothing good happens in a neighborhood where too many houses are unoccupied.
DFH's (Atrios/Duncan Black comes most prominently to mind, but there are plenty of others) have been pointing this out for years now.  And at last, even The New York Times seems to be noticing, even as it documents what may be the first crack in the bankers' resistance to grappling with their losses.
Welcome to the party, I guess — and, so as not to seem ungracious, let me not say "what took you so long," to plead instead for much more attention on "the loan modifications that should be happening" to come.
*PS: no doubt, someone, somewhere (Brooks? Will?) must soon instruct us that these clever little monetary claymores were somehow the love-children of FDR, LBJ, Malcolm X, the Big Dog, and Howard Dean.  But, in fact, this is your invisible (and never-to-be-regulated) hand in action.
Image: Jan van Goyen, Peasant Huts With A Sweep Well, 1633