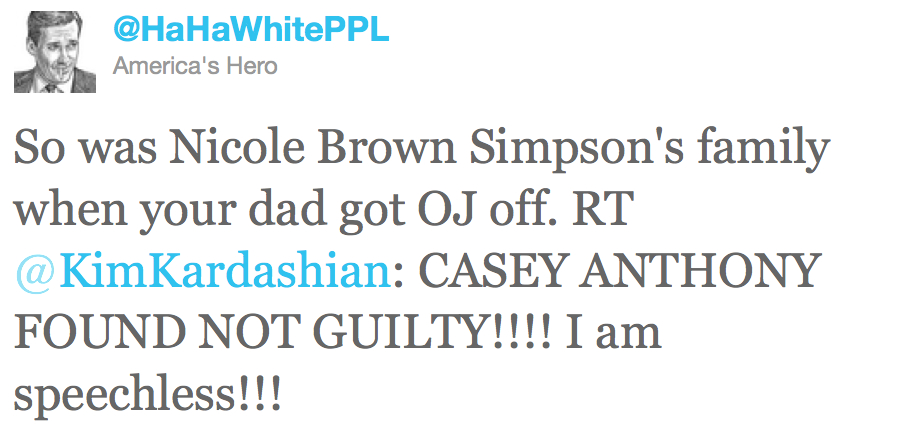 Apparently while I was writing my post about David Duke, Casey Anthony was acquitted. I just turned on CNN to watch the Nancy Grace head explosion, already in progress.  She is losing her shit, needless to say, and I would not be surprised if one of her rabid viewers ends up taking justice into their own hands.  I mean, this woman is frothing at the mouth.  It's scary, actually.
That said, the tweet by HaHaWhitePPL is awesome sauce.
So, er… open thread.
[via The Awl]