I know that I am contractually obligated as a blogger to immediately freak out about this: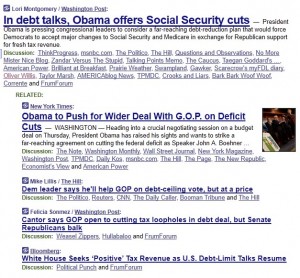 OMG OBAMA IS WORSE THAN BUSH! HE IS COMING FOR YOUR SOCIAL SECURITY! FOLLOW ME! FOLLOW ME TO FREEDOM!
I'm going outside now. I actually think I will wait until something happens before I join everyone else in the craziness.