Per John and ABL yesterday, this:
Rep. Barney Frank says Minority Leader Pelosi reassured House Democrats that the COLA change (which amounts to escalating cuts to Social Security over time) floated in the press will not happen.
Democrats are far from perfect, still waaay to naive about GOPer feral behavior, and all that, but they aren't bone stupid — certainly not of the balanced budget amendment/weeks-wages-in-wine-swilling variety.  They know (from recent, bitter experience — remember that 1/2 trillion buck Medicare "cut" that was actually simply an end to the transfer payments to private insurers) that there is a reason entitlement support, and especially Social Security, is called the "third rail" of politics.  One that the Republicans seem determined to lick.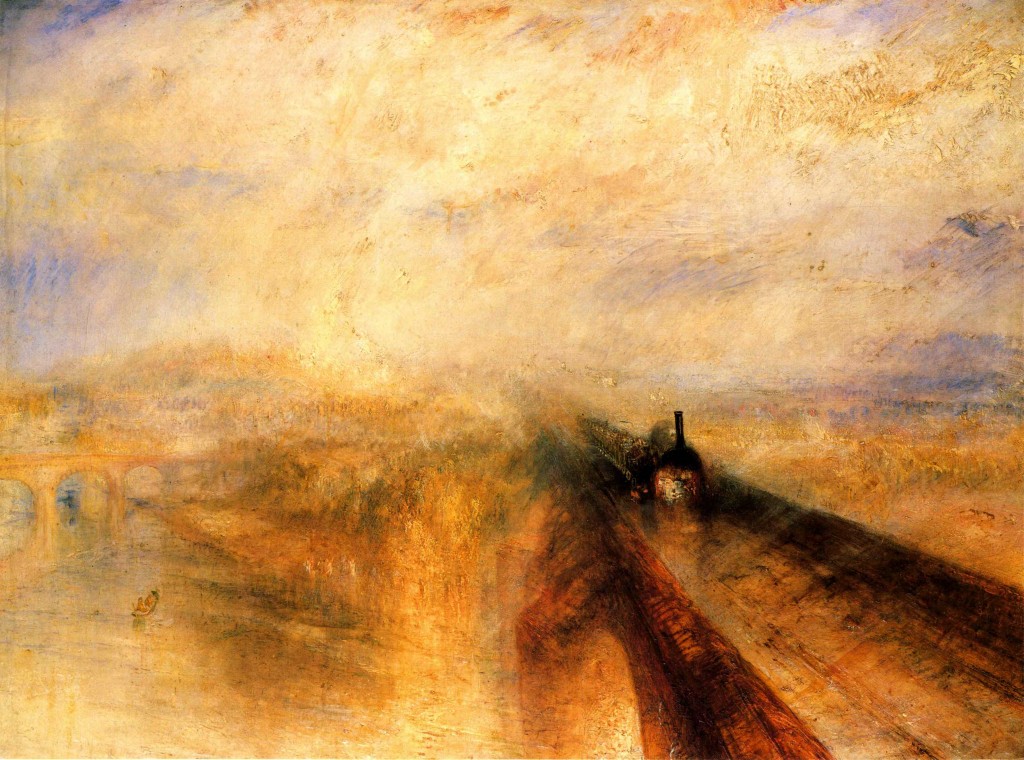 I'm coming to something of an eleven dimensional chess explanation for Obama's current behavior — which is to me very scary, because even if you win the game, when you play with clout-foreheaded louts, the inevitable smashing of the board is a real loss.  And maybe I'm wrong, and this isn't clever strategy at all, and Obama really is trying to solve a problem I don't think is the one we actually face in his global attempt to reframe the US budget.  But I'm with ABL and John:  there's enough to be angry about in the world before blowing skull shrapnel all over the ceiling about some disaster that hasn't happened yet.
Oh — and it looks like one of the most cynical and disastrous politicians of my lifetime is finally waking up and smelling the coffee.  Too late, I fear.
Image:  J. M. W. Turner, Rain, Steam and Speed-The Great Western Railway, 1844