…and Bobo makes sense.
…in the middle of this golden age of behavioral research, there is a bill working through Congress that would eliminate the National Science Foundation's Directorate for Social, Behavioral and Economic Sciences. This is exactly how budgets should not be balanced — by cutting cheap things that produce enormous future benefits

….

People are complicated. We each have multiple selves, which emerge or don't depending on context. If we're going to address problems, we need to understand the contexts and how these tendencies emerge or don't emerge. We need to design policies around that knowledge. Cutting off financing for this sort of research now is like cutting off navigation financing just as Christopher Columbus hit the shoreline of the New World.
Maybe this is just a case of a blind pig finding its once-a-year acorn…
__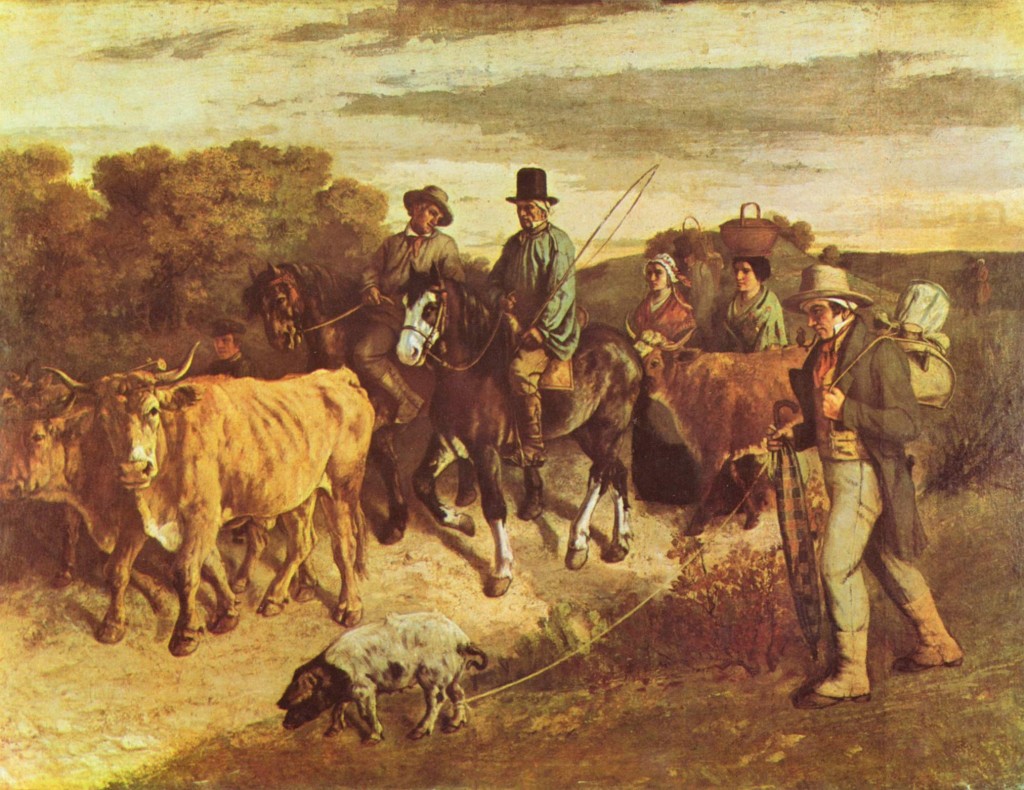 …or perhaps (we live in hope) David Brooks has finally noticed that the party he's been touting for years is on a catastrophic mission to destroy America, a quest that depends, in part, on ensuring we never, ever put ourselves in the way of learning inconvenient truths about the world.
I do hope it is the latter.  These are parlous times, and I'll welcome even the latest of late-comers to the fray.  If I were a betting man, though, I'd guess we'll see a reversion to the BoBo mean by early next week — but even so, we have a few days to bask at the glow of David Brooks saying something useful.
Image:  Gustave Courbet, Peasants from Flagey Returning from market, 1850