First, my apologies for not posting on Thursday… limited computer access and friends visiting from overseas made me lose track of the date. So, once again, the Greater Balloon Juice Commentariat takes center stage.
From commentor Linda M: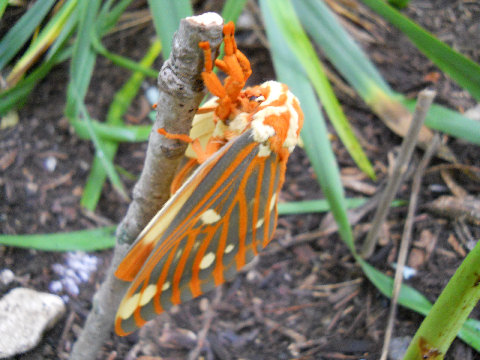 This morning I wanted to respond to Sunday morning garden chat by including a picture of a wonderful sight in my garden, which is this awesome Royal Walnut moth. From a distance, she appeared as a dead leaf hanging off of a twig but closer I realized this was something special. I wanted to share in my excitement… Enjoy!
***********
And more from commentor Mark D:
__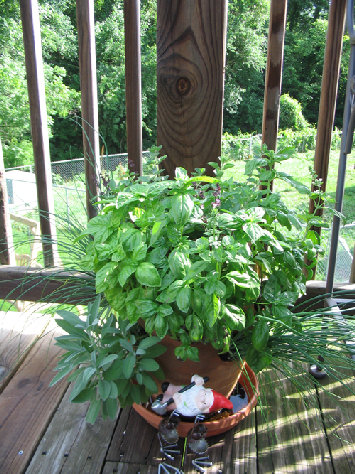 Our strawberry pot that has simply taken the hell off for reasons we don't fully understand. It's always done okay, but this year we did something right. (Maybe it's the no-gnomes at bottom keeping guard. Not sure.)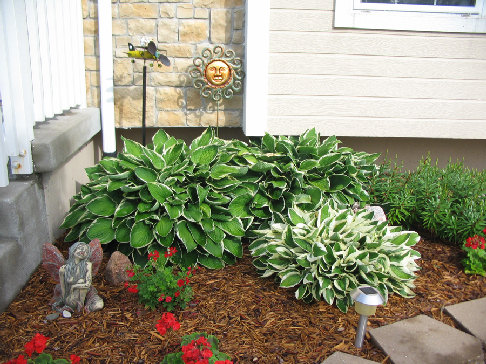 Our absurdly huge hostas. The one in back left is about 3'7″ across and growing, and the one in back right is about 4.5′ (part is hidden under the left one). What makes this so odd is that we split these things into thirds last year. And we'll have to do it again just so they don't take over the whole damn area.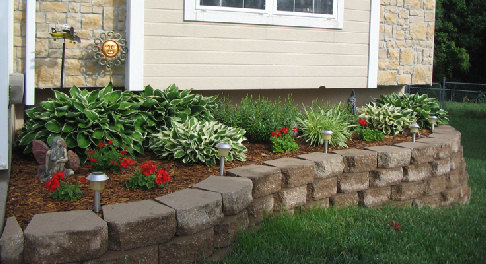 Just a pic of our front garden, including yet another giant hosta at back right that's bigger than the other two. (The blues in back are about 3.6′ tall, and we split those as well. So … yeah. We found the right spots for all them, apparently.)
__
Thanks for sharing everyone's pictures (loved Woody's rock garden — just lovely). Nice to see so many people still out there getting their hands dirty!
***********
So: What are things like in your gardens, this weekend?