Fair warning: what follows is a bit of a rant and contains nothing particularly new.  But the fiscal follies of our overlords are unhinging me, and as misery loves company, I hope to share my derangement.
———–
I've been a little obsessed with light bulbs lately, as regular readers know.  I  continue to be dumbfounded at the depth, passion, and naked-mole-rat-stupidity of the GOP drive to ensure Americans waste money on illumination.  Following a thought from one commenter, I'm bracing for the claim that bans on whaling are really an unconscionable assault on the liberty of the people to light their homes with oil lanterns.
But as I thought about the implications of the Republican House caucus' relentless drive to undermine America's energy security, I started to fixate on a penetrating glimpse of the obvious:  the entire GOP approach to the federal government's fiscal policy is a vast tax hike on most Americans.
That the GOPsters approach to policy will raise the cost of living in America is, I think obvious by this point:  when you privatize public goods, by and large those goods cost more for the individual user to access.  (There is a lot of detail obscured by that blanket statement, and certainly some instances where it might be otherwise, but the health care system (about which more below) is a familiar example of the basic problem, and there are many more.)
Republicans would say, I think, that cost isn't the issue.  Government shouldn't pay for much that it does now and that individuals can make better choices about priorities and so on.  They'd add that government musn't pay for that which it can't; that, to use a cliche repeated over and over again, that the government must behave like any household would, and not spend money it doesn't have.
That last is nonsense, of course.  I'm actually working on a next book that tells a grand story of fraud and deceit at the birth of the idea of government debt — and that tale turns on the ways that governments aren't like households or small businesses.
For now, though, the point is that if you take the Republicans false metaphor at face value, then you see that despite the brave promises of "no new taxes," the practical, household consequences of their actions add up to a huge stealth tax increase that differentially falls on to working people, the middle class, and the poor.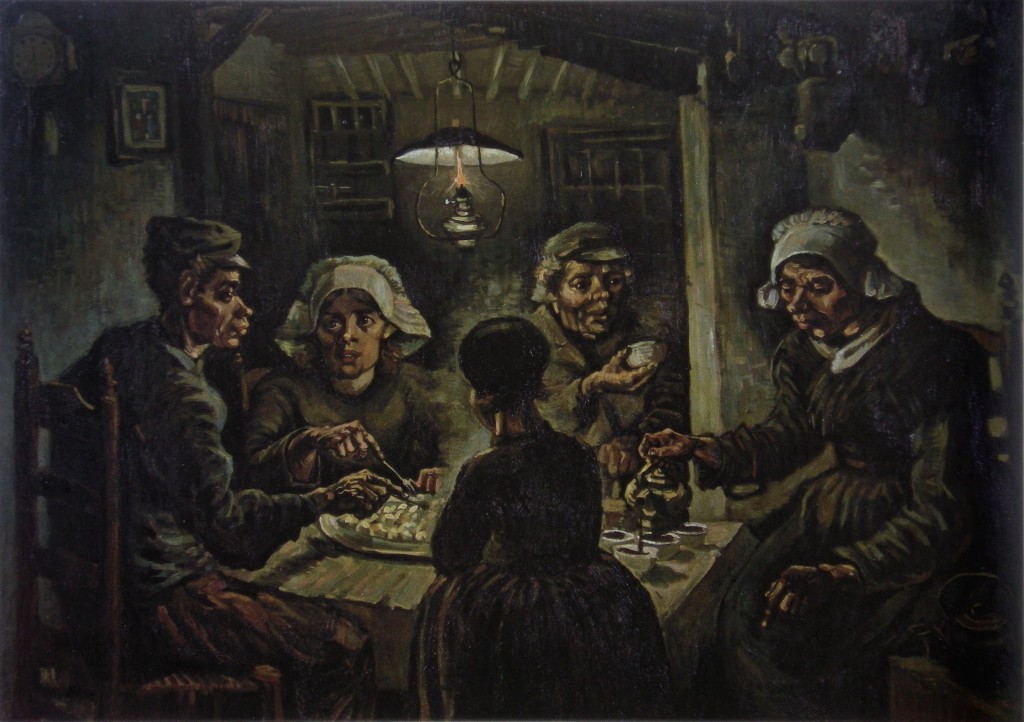 And yes, as noted above, I know I'm restating the obvious, but bear with me.  Let's  take my lighting fixation for a spin.  Recall that the energy efficiency standards that so offend the current Republican caucus* are predicted to save each American household $50 a year.
Now back to that bill-paying session over the kitchen table Republicans are so wont to imagine.  Maybe liberty is beyond price.  Whatever it's called though, this extra hit of four or five bucks a month would feel exactly the same as if the GOP had voted a $50/home surcharge on each of us to subsidize light bulb makers or power generators:   We wouldn't have that money no more, and it's by GOP choice that this increase in our burdens would such cash out of our pockets.
A latte a month may in fact be a worthy price to keep the dead hand of statism from our necks.  But what about cost of aging?  Remember the Paul Ryan plan that virtually the entire GOP congressional caucus has endorsed.  That scheme switches the cost of medical care for the elderly to those old, ill people and their families.  Now we're not talking cups of coffee any more, mere Franklins a year; rather, we're in the realm of beaucoup  Benjamins.
Again this is surely familiar to all here, but just as a reminder, the gap between the vouchers Ryan's plan provides and the projected actual cost of senior's health care is about $12,500,  according to a CBO analysis, $6,000 more than the out-of-pocket charges to be borne were Medicare left unchanged.
And is there any choice here, really, for any household that loves its grandparents (or just folks of an age that in my case is coming up rather sooner than seems plausible)?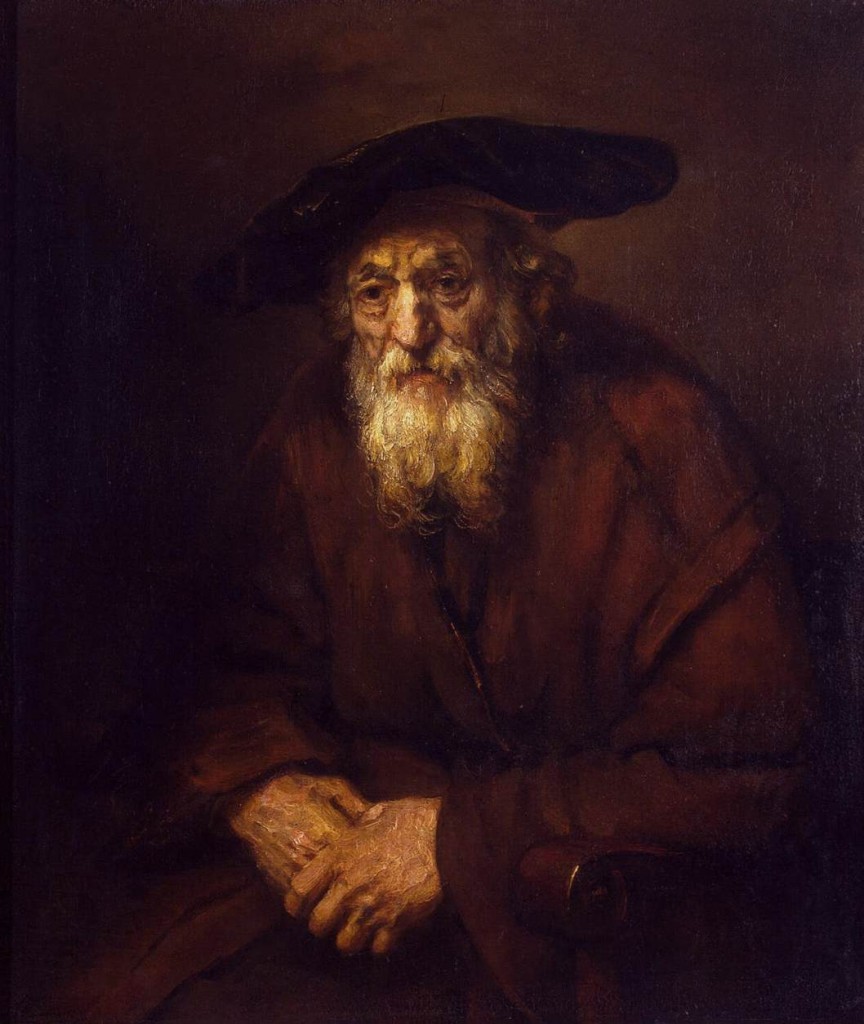 No there is not.  We could enact the old Jewish mother light bulb joke,** but our only real options were the GOPsters to achieve their long-cherished goal of killing Medicare is to pay the freight or die faster.
Death and taxes — there's a reason the two are such close kin, after all.
Old news, get over it — I get it.
But the point I want to make, the meme, to use a word I mistrust, or a shove to the Overton window, is that all this talk of the holding the line against taxes and so on is bullsh*t when we're working at the level of that holy kitchen table.  There, the only thing that matters at the level of individual Americans' bank accounts is that GOP policies raise the cost of being an American in ways that are indistinguishable from brutal, huge tax increases.
If politics is perception then it's important to do what the Bush clan was brilliant at — take your opponents' seeming strength and hang an anvil around its neck.  And here, as we see every day (and many posts here remind us), the GOPsters using the power of government to impose huge new costs on us all that we have in practical terms no way to avoid.  The resulting drain of our dollars is not a tax in law, of course, but the resulting holes in my wallet feel exactly the same as if it were.  And, of course, the bitter last jest is that under the Republican approach, we pay more to get less.
So I'd like to see every Democrat running, and the chattering classes as well, all raging about the GOP stealth tax on the American way of life.  I'd like to see the ads that make that connection with couples in their kitchens talking about this GOP tax assault, how cleverly it's been disguised, how hard it bites.  I'd like to see sneering and rage and bitter remorse at the thought that any all-American family of voters was taken in by all that no-tax deceit.  I want to make it impossible for any GOP thug to hide behind Grover's tissue of a pledge when next the polls open.
No new taxes?  Hell and death (and taxes)!  No GOPster should be allowed to say that unchallenged.
*Recall also that the standards were approved with bipartisan support in 2007 (including sponsorship by GOPster Fred Upton, currently  chairman of the  House Energy and Commerce Committee, who now fights the good fight against light bulb efficiency), and signed into law by that notorious state-socialist, George W. Bush.
**Q:  How many Jewish mothers does it take to change a light bulb?
A:  "None!  I'll just sit here in the dark."
Images:  Vincent van Gogh, The Potato Eaters, 1885
Rembrandt van Rijn, Portrait of an Old Jew, 1654